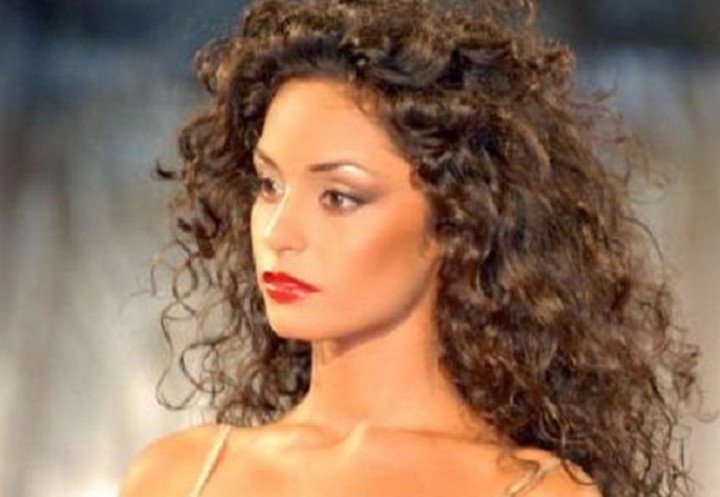 Raffaella Fico, the 24-year-old ex-girlfriend of Manchester City striker Mario Balotelli, has appeared on the catwalk modelling the Pin-Up Stars swimwear line. The model is six months' pregnant but looked at ease and comfortable in bikinis and heels.
Fico and Balotelli began dating in 2010 but ran into trouble after it was revealed the striker had had an affair with escort Jenny Thompson; Thompson was also involved with Manchester United striker Wayne Rooney and television personality Josh Bennett.
The Italian glamour girl revealed earlier this year that she was pregnant with Balotelli's child and said the Italy international called it "the best news". However, Balotelli then threw a spanner in the works when he claimed Fico would have to undergo a paternity test. In an increasingly bizarre and theatrical saga, Fico responded by saying she would have the test.
"This child I desire with all my heart. I want it because it is not a child that arrived by chance but instead it is the fruit of love between two people, and you know well what I am talking about. This letter was the only way I could speak to you. I am happy to take the DNA test but I still have the text messages you sent me from Krakow [during Euro 2012 in June and July] in which you said you were happy with the news I had given you," she wrote in an Italian magazine.
Balotelli has yet to respond to the letter and the results of Fico's paternity test (if she did take one) are also unknown.
Meanwhile, just to add more spice to the tale, it seems Thompson (Jenny Thompson, the escort Balotelli had an affair with while in a relationship with Fico) is also pregnant. However, just in case the City striker demands a test of her too, she has confirmed the child is not Balotelli's.
"If they work it out they'll know. Mario and Josh might be worried - they will have to do the maths," she was quoted as saying by The Sun.