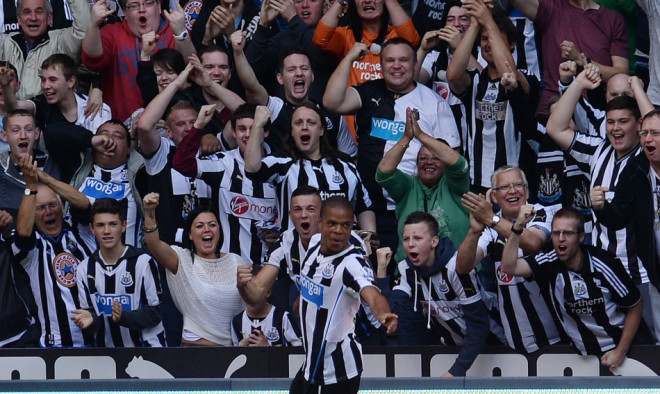 Former Liverpool defender Mark Lawrenson believes that there is no downside to the club signing Loic Remy as the striker considers his future.
Remy returned from Newcastle to QPR after the Premier League season came to an end with the Toon looking unlikely to activate the clause to sign him permanently as they struggle for transfer funds.
Arsenal and Tottenham are both reportedly in pursuit of the man who scored 14 times for Newcastle over the course of the 2013-14 season but Lawrenson believes that he would be perfect for Liverpool who will be looking for more depth as they prepare to re-join the Champions League this season.
"He can play up through the middle on his own and he can play on the left as well," he said in the Liverpool Echo. "He is clearly very adaptable and can still score goals from any position.
"This will be his third season in the Premier League so language and communication with team mates won't be an issue. Remy absolutely understands the commitment and dedication needed to be successful in this league.
"But I would just take him anyway because he is such a good player."
Lawrenson also believes that the France international would be relatively cheap if Liverpool decided to try and tempt him into a move, making the risk factor relatively low as he faces competition with Luis Suarez and Daniel Sturridge for a place up front.
"When you look at today's inflated prices he will come relatively cheap," he explained. "There would be no danger in signing him for me.
"When you consider that next year will be so much more difficult for Luis Suarez and Daniel Sturridge to get as many goals as they have done this season, he would provide a perfect option.
His versatility doesn't provide Brendan Rodgers with too much of a headache."
Remy's future with QPR became more complicated when the side overcame a red card to seal promotion in a tense play-off final with Derby County at the weekend. The side will no doubt need his goals if they hope to stay in the top-flight on a more consistent basis.