A man in Brazil has joined a long list of people claiming they are Jesus Christ incarnate.
Inri Cristo, 66, has been arrested over 40 times and has been banned from Britain because of his controversial views.
He claims he is the reincarnation of the son of God and has hundreds of followers across the world, many of whom live with him at his 'church' compound outside Brasilia.
Cristo says he first found out he was the messiah during a religious fast in Santiago, Chile, in 1979.
He claims that he has always followed a voice that "speaks in his head" but that in 1979, it told him: "I am your Father. The God of Abraham, of Isaac, and of Jacob."
However, Cristo will have to fight of some stiff competition if he wants to claim the almighty title of Jesus Christ, son of God and fulfil the prophecy of the Second Coming.
IBTimes UK looks at his top five biblical contenders for the thorn crown:
Alan John Miller, aka Jesus of Nazareth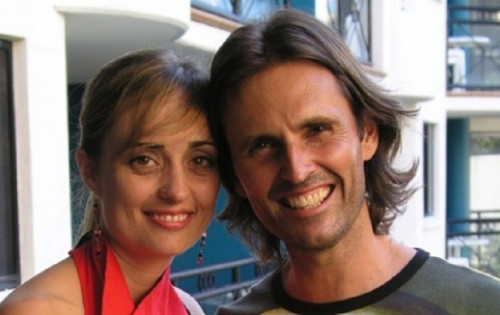 Alan John Miller, also known as A.J. or Jesus, is the Australian leader of a religious movement called the Divine Truth. He was a Jehovah's Witness until he "remembered" he was Jesus in 2004, and now knows everything that happened over the last 2,000 years – but has forgotten how to speak Aramaic.
Adding to his case as the son of God, Miller's partner, Mary Luck, also believes she is Mary Magdalene. "Mary, myself, and some other spirits by the late 20th century had found a way to return to earth to demonstrate these truths, along with many more truths obtained over 2,000 years of spiritual progression," he explained.
Miller also claims he and Mary remember his crucifixion: "It wasn't as harrowing for me as it was for others like Mary who was present," he told Sky News.
Apollo Quiboloy, aka Appointed Son of God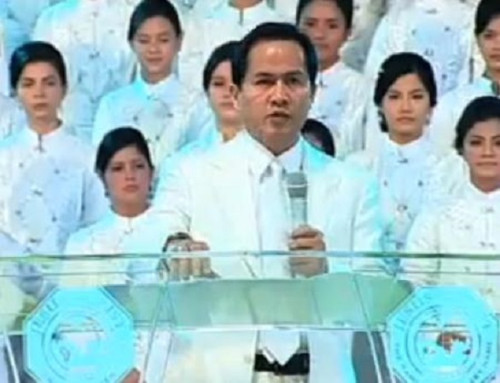 Philippines-based Apollo Quiboloy, 63, is the leader of the Kingdom of Jesus Christ, The Name Above Every Name, Inc, which he founded in 1985. Quiboloy says he is based in Davo City, also known as the New Jerusalem.
On his Facebook page, it explains his past: "He's just an ordinary man like all of us. Yet among the seven billion members of the fallen Adamic race, the Father has chosen this man to fulfil His salvation plan. He has appointed one seed from among the descendants of Adam and Eve, to complete the works of salvation. Through this perfect plan, man will be set free from the bondage of the serpent seed, which is the spirit of disobedience against the Father's will.
"On September 13, 2003, the Holy Father declared to the whole world that He has found His residence here on earth — His Son, in the person of Pastor Apollo C Quiboloy ... He is the inheritor of everything which the Father has created. He is the fulfilment of the Old and the New Testament. He has the body of the First Adam but with the spirit of the second Adam."
David Shayler, aka Messiah
David Shayler, a former MI5 agent, said "I am the messiah and hold the secret of eternal life," in a Daily Mail article in 2007. His claims followed a high profile prosecution case after he passed secret documents to the Mail on Sunday alleging that MI5 was paranoid about socialists and had investigated high-profile political figures.
He says he was anointed Messiah on 2 July 2007, in line with ancient prophecies and claims to have divine powers that allow him to predict football scores, prevent terrorist attacks and change the weather.
In an interview with the Evening Standard last year, Shayler said he still believes he is the Messiah and revealed he is now living as a woman in a squat in Surrey.
Mitsuo Matayoshi, aka God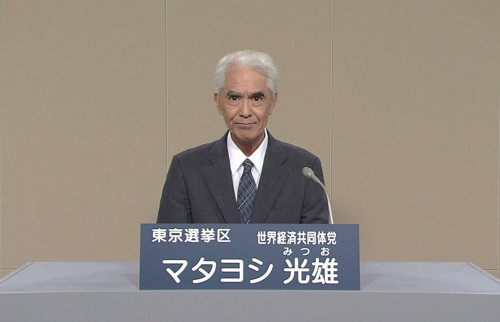 Not content with just being Jesus, Mitsuo Matayoshi, 69, is a Japanese political activist who has taken it one step further – saying he is actually God.
As God, Matayoshi Mitsuo and Jesus Christ, he is the leader of the World Economic Community Party and has led several unsuccessful presidential candidacies since 1997.
He was trained as a Protestant preacher and during his religious studies developed a concept of Christianity influenced by eschatoloty, a theory concerned with the final days of history or the ultimate destiny of mankind – commonly referred to as end of days, the apocalypse or the end of the world.
Mitsuo launched his party based on the belief that he is God. He says that after his Judgment, he will throw all those found to be corrupt into the fire.
Jung Myung Seok, aka Jesus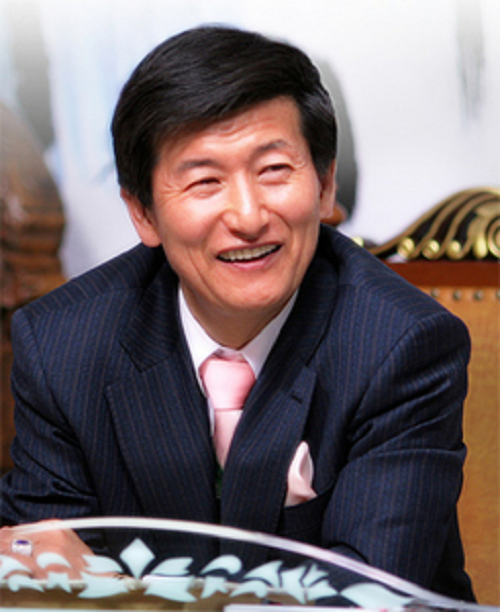 South Korean Jung Myung Seok claims to be the reincarnation of Jesus and founded the Christian religious cult Providence in 1980. He used to be a professor of sociology before becoming involved with the Unification Church in the late 1970s.
His teachings say that people who do not meet him will not go to heaven and anyone who betrays him is committing a grave crime. He claims to be on Earth to finish the restoration of the Holy Trinity and holds the responsibility of saving all mankind.
Jung also teaches that the original sin – succumbing to temptation – can be defeated by having sex with him. He encourages his followers to encourage young attractive people to join his church.
In 1999 he was forced to flee South Korea after being accused of rape, fraud and embezzlement. Jung was arrested in China in 2007 and two years later was sentenced to 10 years in prison in South Korea.