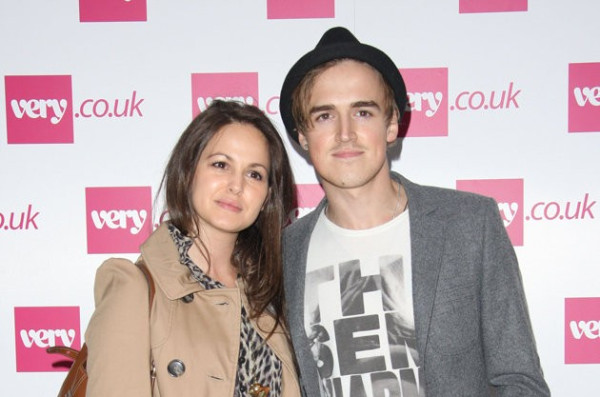 He got hitched to his childhood sweetheart Giovanna Falcone in May 2012, but Tom Fletcher has only just posted a clip of his wedding speech online.
The McFly star lived up to his reputation as an old romantic after throwing caution to the wind and opting to give a speech like no other.
In the 14-minute video posted on YouTube, the 27-year-old serenades his guest, family and friends instead of just simply saying the traditional thankyous. He attributed the move to anxiety.
"I absolutely hate public speaking. Me and public speaking we just do not get along at all," he admitted to his guests before he started to sing.
"Mainly because I don't have any idea about how to write a good speech. But I do know how to write a song. So I hope this isn't cheating myself out of it too much."
The heartfelt song, which was performed over the instrumentals of the band's tuness Obviously, Sorry's Not Good Enough and Room on the 3rd Floor, included personal thanks to the ushers, bridesmaids, sister-in-law and best men, McFly bandmates Harry Judd, Dougie Poynter and Danny Jones.
"Thanks to my best men - you're more like brothers, sometimes like lovers - but we won't tell them about that," he joked.
"We've been together for what feels like forever. But I'd do it again and again. We're only just getting started and I know McFly will never end."
A very emotional tribute to his mother and father and Giovanna's parents brought the star close to tears and his voice quavered as he sang the touching lyrics.
The video has been shared hundreds of thousands of times since being uploaded.
One viewer wrote: "Truly beautiful but also sets the benchmark very high for other grooms :) well done sir!"
Watch Tom's wedding speech here: