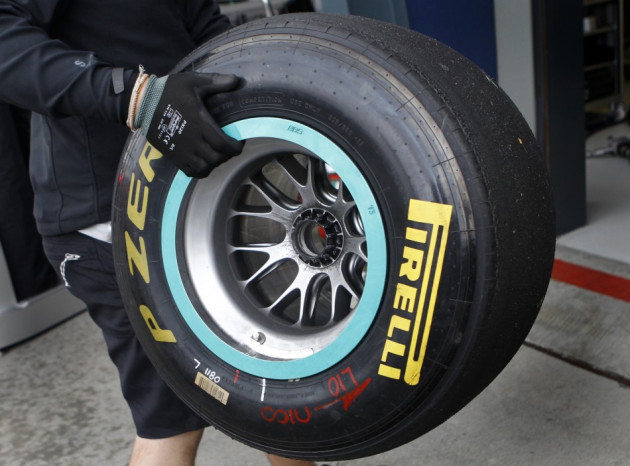 Mercedes have escaped with a ban from July's young driver test after being found guilty by the FIA for conducting out of competition testing with Pirelli tyres.
Both Mercedes and Pirelli have been reprimanded by Formula 1's governing body, but have avoided substantial punishments which could have included exclusion from future races while costs from the tribunal have been shared among the parties involved.
The young driver test runs from 17-19 July at Silverstone.
The verdict comes after a seven-hour hearing on Thursday at the FIA's headquarters in Paris.
Red Bull lodged an official complaint last month following reports that Mercedes and Pirelli had conducted a three-day 1,000km tyre test following the Spanish Grand Prix in Barcelona.
Out of competition testing is banned under FIA rules, however Pirelli understood they were able to request a team for private help.
Mercedes claim they got permission via race director Charlie Whiting, who liaised with lawyers before giving the team consent, but the FIA official is understood not to be allowed to consent such a request.
They also suggest that given that Pirelli conducted the test, Mercedes themselves, despite reaping the benefits of the session, should be absolved from blame.
The team could have faced punishments ranging from being thrown out of the 2013 championship, suspension from next weekend's British Grand Prix at Silverstone to a financial penalty.
Pirelli themselves have been found to have breached FIA rules. It is yet to be seen whether it will risk the renewal of the Italian manufacture's contract at the end of the 2014 season.
Tyre management has been the main concern for teams this season, with many yet to fully master the speed of degradation leading to complaints from many teams, including Red Bull, with three-time world champion Sebastian Vettel questioning the safety of the rubber.