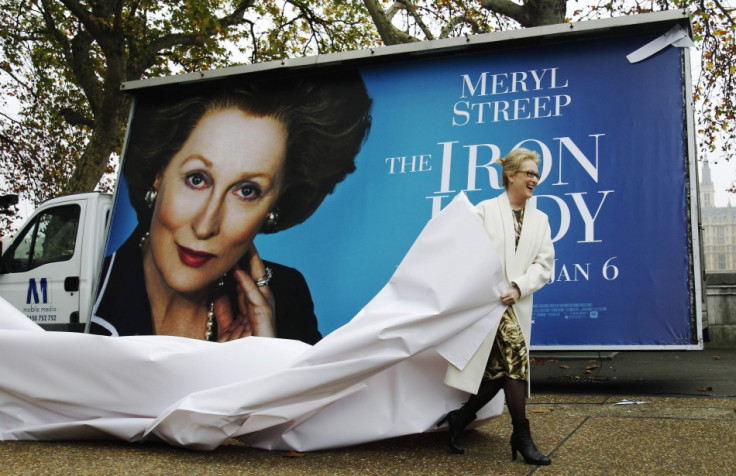 Meryl Streep has won the Best Actress award for her portrayal of Margaret Thatcher in the biopic "The Iron Lady" at the New York Critics Circle.
Streep, 62, has received the most acting Oscar nominations but has not won any since "Sophie's Choice" 30 years ago.
Now it is being tipped that Streep might pick up her third Oscar for her performance in Phyllida Lloyd's film, which shows the former prime minister looking back at her career as she struggles with dementia and bereavement, a report in The Guardian said.
Streep's turn "astonishing and all but flawless; a masterpiece of mimicry which re-imagines Thatcher in all her half-forgotten glory. Streep has the basilisk stare; the tilted, faintly predatory posture. Her delivery, too, is eerily good - a show of demure solicitude, invariably overtaken by steely, wild-eyed stridency," Guardian film critic Xan Brooks writes.
Now it remains to be seen how well the film is perceived outside the UK
Among other awards, Brad Pitt, who played a disciplinarian father in Terrence Malick's "The Tree of Life" bagged the Best Actor award. Another film which premiered at Cannes this year, "The Artist", which is set during the advent of the talkies, picked up the Best Picture award.