Mesut Ozil has told former Arsenal players to "stop talking and start supporting", following widespread criticism of the team's performances in the opening weeks of the season.
Ex-Gunners such as Ian Wright, Thierry Henry and Martin Keown are among those who have criticised the north London club following a poor start to the season marked by back-to-back defeats against Stoke and Liverpool.
Ozil has also come under criticism for his performances, with Keown accusing the Germany international of not working hard enough for his team following the defeat at Stoke.
However, the former Real Madrid playmaker said he and his teammates could be proud of their three FA Cup wins over the past four seasons and called on former players to get behind the team.
"Personally I've had to accept a lot of criticism during my time in London," Ozil wrote in a Facebook post. 'Too expensive, too greedy, bad body language, and lacking fight' – this is what people have said about me.
"Some of these comments are made by those who do not know me, some are made by former players – both successful and unsuccessful during their time here at the club.
"Although criticism is something that all football players have to deal with, I nevertheless expected legends to behave like legends – my advice to these former Gunners: stop talking and start supporting!"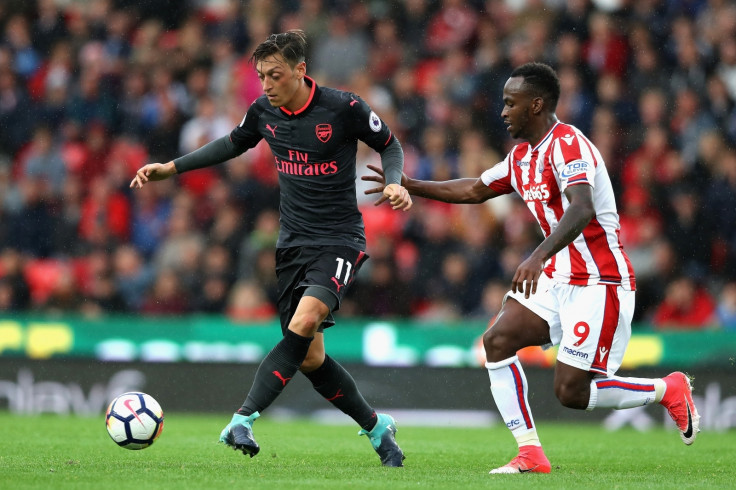 Ozil, who is in the final year of his Arsenal contract, said he was unsure where he would be playing next season, but added that he was looking forward to winning more silverware in his fifth season at the Emirates Stadium.
"I am glad to be able to wear your shirt, Gooners," he wrote. "I've had so many great moments in the last four years and I really appreciate what this club means to the people of London, the UK and all over the world."
Arsenal's next league assignment sees them taking on Bournemouth at the Emirates on 9 September.