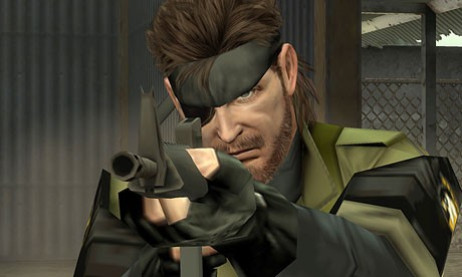 The popular video game series Metal Gear Solid will be adapted for the cinema screen.
The stealth games, which have been a huge success for Konami and their creator Hideo Kojima, will be adapted by Columbia Pictures.
The long-awaited adaptation was announced at Konami's Metal Gear 25th anniversary event by Avi Arad, who worked on Iron Man and X Men.
At the Tokyo event, Arad told the crowd that video games would be following the path of comic books, with an increased number of film adaptations.
The announcement will please fans who were left disappointed when previous plans to adapt the film, led by producer Mike De Luca, were dropped in 2008.
Cinematic action
The Metal Gear Solid franchise first launched in 1987, on the MSX computer, but it was the 1998 Playstation game that saw it lifted to become one of the most successful series of all time.
The first three-dimensional Metal Gear Solid game, based around the adventures of Solid Snake and his battle against the titular machine (a super-powered tank), revolutionised action/stealth game play.
The series continued its huge success with the release of two sequels on the PlayStation 2, with subsequent spin-off games on handheld consoles. The final release in the series was Metal Gear Solid 4, on Playstation 3.
Despite its spectacular graphics and technical excellence, the series, and Kojime himself, often faced criticism for an over-reliance on cinematic cut-scenes and outlandish plots.
While the visuals, clearly inspired by modern action cinema and manga, demonstrate the series's suitability for film, scriptwriters will have a hard task unravelling Kojima's frequently bewildering plots into a two-hour narrative.
Bucking the trend?
Despite the advances in game technology and the increasing number of adaptations coming to the screen, success has been thin on the ground.
The 1993 adaptation of Super Mario Bros remains one of the worst films ever made, with Jean Claude Van Damme and Kylie Minogue embarrassing themselves in the risible Street Fighter a year later.
Recent adaptations have not fared much better, with versions of Doom (2005), Max Payne (2008) and Prince of Persia (2010) all notable flops despite their subject matter being seemingly perfectly poised for film.
No casting, script or directorial details have been revealed for Metal Gear Solid, nor has a speculative release date been set.