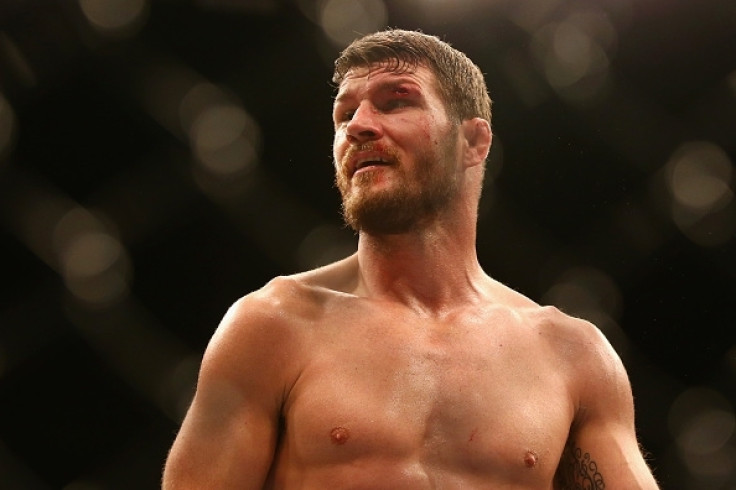 UFC middleweight champion Michael Bisping believes Jon Jones should face a lifetime ban for a second failed drug test with the latest B sample coming back as positive.
Jones (23-1 record in MMA) returned from a previous one-year suspension for a failed drug test back in July 2016 to defeat Daniel Cormier at UFC 214 on 29 July and regain his light heavyweight title.
It appeared to be a redemption story for "Bones" who has had his fair share of demons and controversies outside the octagon.
However, it was revealed late in August that the newly crowned light heavyweight champion had failed another United States Doping Agency (USADA) drug test after testing positive for an in-competition sample.
The banned substance was turinabol, which carries a two-year suspension from USADA for first-time offenders.
For Jones however, he faces the possibility of not only getting stripped of his title but being hit with a four-year suspension as he is a multiple-time offender as well as additional sanctions from the California State Athletic Commission (CSAC).
The 30-year-old is still under due-process with his camp being adamant that they were unaware of any banned substances as they awaited the results of a B sample. However, ESPN reported on Tuesday night (12 September) that the B sample had come back positive for turinabol, meaning that Jones will now undergo the adjudication process with USADA.
When asked if the Endicott native should face a lifetime ban for multiple failed drug tests, Bisping, a staunch supporter of performance enhancing drug-free competition, agreed, stating that drugs have no place in MMA.
"I believe so," Bisping said, as quoted on MMAFighting. "If you have a history of taking performance-enhancing drugs, there's no place for it."
"This is a vicious sport. It's not for everybody. We're not trying to put a ball into a basket, we're trying to — you can dress it up however you want — we're trying to beat our opponents, either into submission or knock them out. Performance-enhancing drugs have no place in this sport."
Following the news of the B sample coming back positive, USADA urged the public not to draw any conclusions until the entire process is complete. Bisping though, says things are not looking good for Jones.
"Yes, outside of the Octagon he's made some very, very bad decisions," Bisping added. "And unfortunately this is one that isn't gonna go away for a long time."
"I think he's looking at a four-year suspension. And it's fair to say there's no smoke without fire. This isn't his first time. So, I guess we're gonna see how this thing unfolds, but it's not looking good."
Jones is also set for a disciplinary hearing in front of the CSAC, which is currently in line for 7 October, however, the date can still change according to MMAFighting.