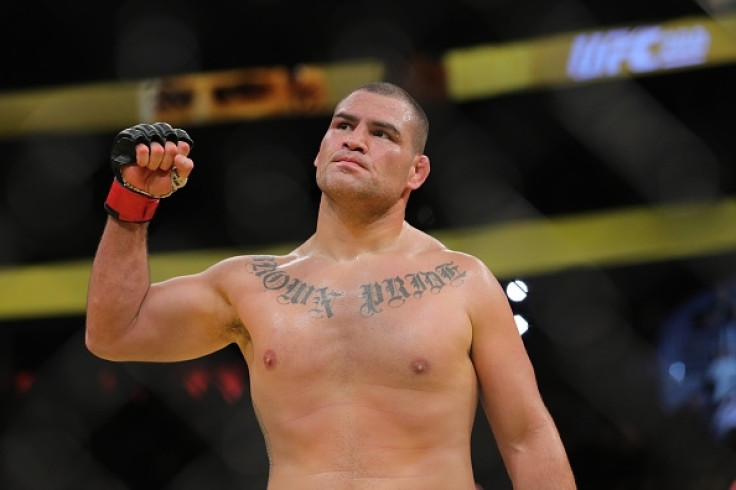 Cain Velasquez (14-2 record in MMA) could make his highly-anticipated return to the octagon early in 2018.
The former UFC heavyweight champion has endured a tough couple of years as injuries have restricted him to just three fights since October 2013.
Having last fought at UFC 200 in July 2016, Velasquez was expected to face Fabricio Werdum at UFC 207 in December 2016, in what was likely to be a number one contender fight for a chance at the current champion in Stipe Miocic.
However, the American Kickboxing Academy (AKA) fighter had to pull out as the Nevada State Athletic Commission (NSAC) refused to clear him due to physical issues with his back.
Having now been 15 months since he last fought, Velasquez wants to avoid any more risks and make sure he is completely healthy as he predicted a return in the next calendar year.
"When I come back I want to make sure I'm 100 percent healthy," Velasquez told MMAjunkie. "I owe it to the fans, and I owe it to me. I can't mess around anymore."
"I have to be ready. ... I'm about 80 percent. I would say sometime next year I'll be ready to fight."
Velasquez lost his title to Werdum in June 2015 with the Brazilian later losing it to Miocic, who has reigned over the heavyweight division since winning the belt in May 2016.
The Cleveland native's most recent title defense was an impressive first-round knockout of Velasquez's old rival Junior Dos Santos at UFC 211 and the 35-year-old has been impressed with Miocic.
"The way that he's gone out there and won (is) definitely impressive," Velasquez added. "He looks great out there. Good for him."
As for who his next opponent could be, the California native is ready to face anyone, with heavyweight prospect Francis Ngannou deemed as a dream opponent by many.
"I think whoever the UFC wants to put in front of me (I'll fight)," Velasquez explained. "I'm all for taking those big challenges."
"Whoever they want to put in front of me, that's how I've always been."