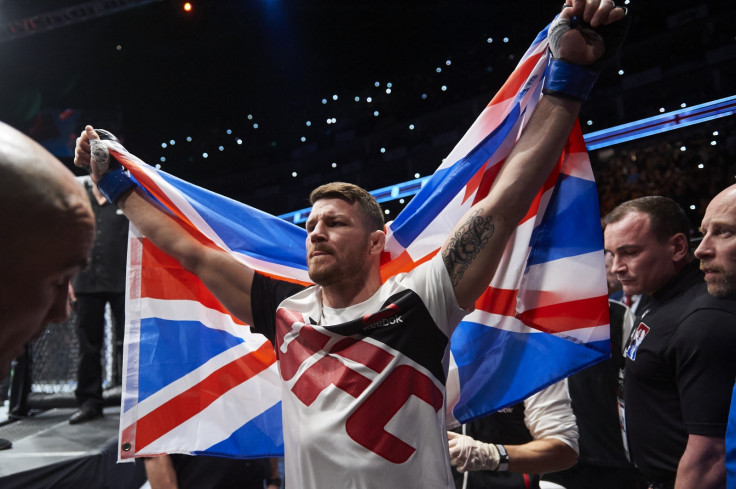 UFC middleweight champion Michael Bisping is getting fed up of his reputation as someone who does not want to fight.
The Briton last fought in the octagon in October 2016 as he successfully defended the belt against Dan Henderson in a unanimous decision victory at UFC 201 in Manchester.
He was then expected to defend his belt against number one contender Yoel Romero but was said to be delaying the fight as he did not want to face the Cuban.
Eventually, Bisping was scheduled to fight the returning Georges St-Pierre in a money fight, however, with both fighters recovering from injuries, UFC president Dana White called the fight off.
An interim middleweight title fight between Romero and Robert Whittaker at UFC 213 on 8 July was booked instead, with the winner expected to face Bisping.
While the 38-year-old still wants to fight St-Pierre, he insists he is not avoiding any fighters, citing the fact that he holds the record for most fights and wins in the company's history.
"It's annoying because the general consensus, well not the general consensus, the little b*****s on the internet are all talking shit like I'm trying to avoid fighters," Bisping said, as quoted on MMAMania. "May I remind everybody that I have had more fights in the UFC than any other human being on planet earth. I have more wins incidentally, as well."
"So the fact that all of a sudden I am avoiding fighting is ridiculous. Another theory is that I am trying to hold on to my belt for as long as possible. If that were the case, then last time after I beat Rockhold, on that Monday, I was still hungover from the celebrating, I accepted a fight against Dan Henderson less than 48 hours after I won the fucking thing.
"So, I have more fights than anyone, I agreed to fight someone less than 48 hours after I won that belt, so it doesn't stack up."
It is highly likely that the winner of the Romero vs Whittaker fight this Saturday (8 July) will face Bisping but the Manchester native does not care who he fights anymore as he is itching to return to action, most likely at the end of the year.
"I'm sick of everybody saying I don't want to fight," he added. "Honestly, who I fight next, I couldn't give a shit. Whether it's St-Pierre, Yoel Romero, Whittaker, I'm sick of the bullshit."
"I've got to fight, I'm training again. My knee is still very much giving me issues, but who cares, I've got to fight and I'm shaking off the cobwebs and getting ready. By the end of the year, one of those three is going to get it."