Michael Phelps has broken the record of Olympic medals won by an individual, with the swimmer helping Team USA towards Gold in the 4x200m freestyle relay.
Phelps now has 19 medals, and overtook Larisa Latynina's record, with the Russian gymnast boasting 18 medals in 1968.
The Gold medal capped off a brilliant night for the American, and despite having to settle for Silver in the 200m butterfly to South Africa's Chad le Clos, he can now count himself as the greatest Olympian of all time.
"The 200m butterfly didn't really go the way I wanted," he said of the first race.
"I have had the privilege of getting to know Chad over the last year and he is a hard worker and a very talented kid.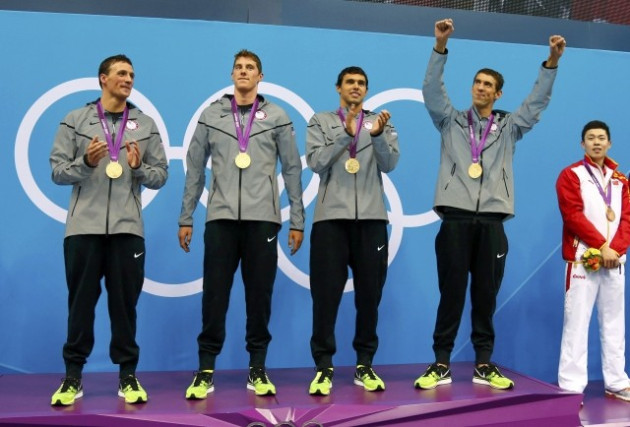 "I can't be too upset. The time was decent for me."
After the relay though, Phelps' mood had decidedly improved. With his relay teammates elated at winning Gold, the star gave thanks to those who helped give him the lead he needed to show just how dominant he is in the sport of competitive swimming.
"I thanked those guys for helping me get to this moment," he said.
"I told those guys I wanted a big lead. I was like, 'You better give me a big lead going into the last lap,' and they gave it to me. I just wanted to hold on. I thanked them for being able to allow me to have this moment."