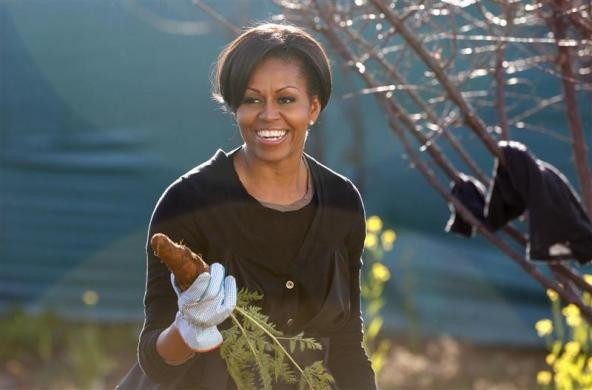 Michelle Obama, is making a special appearance on 'Extreme Makeover,' specifically the Home edition, on Thursday, July 21 in Fayetteville, N.C.
The First Lady has recently made a number of appearances on the small screen, namely on Sesame Street and Nickelodeon's iCarly.
This week, the First Lady makes an appearance onABC's Extreme Makeover: Home Edition, as part of her promotion of Joining Forces initiative to support military families.
The Extreme Makeover: Home Edition team will bring together a community to the Langdon Street site, for a 9-hour build in support for Barbara Marshall, the founder of the Steps N Stages Jubilee House.
Barbara Marshall, a 15-year Navy veteran who created the Steps-N-Stages Jubilee House program to help end homelessness among women vets, and will be returning to find the surprise newly build home and visit from the First Lady.
Michelle Obama will participate in a taping of the show, where she will help construct a greenhouse and a playhouse, the latter with "a White House theme," said a spokesman for the show.
In the episode, set to air in October, the "Extreme Makeover" team would have built a new jubilee structure, able to house five female veterans as they get back on their feet, thanks to the Steps N Stages program at the Jubilee House.