Hours after her controversial performance at the VMAs, Miley Cyrus' dad Billy Ray Cyrus cancelled his in-depth interview with Piers Morgan.
The country star is said to have bowed out of the chat show appearance with no official explanation.
Cyrus 'late cancellation meant that he was still included in the East Coast feed's show-opening teaser about what was to come later in the telecast.
Miley twerked her way into the headlines with her overtly sexual dance moves during the annual awards ceremony.
Her raunchy performance drew condemnation from fans, fellow celebrities and even a leading parents group who claimed it was sexual exploitation.
"Billy Ray was supposed to be on the show tonight to explain his daughter's behaviour, but..." Morgan joked 15 minutes before the end of his show.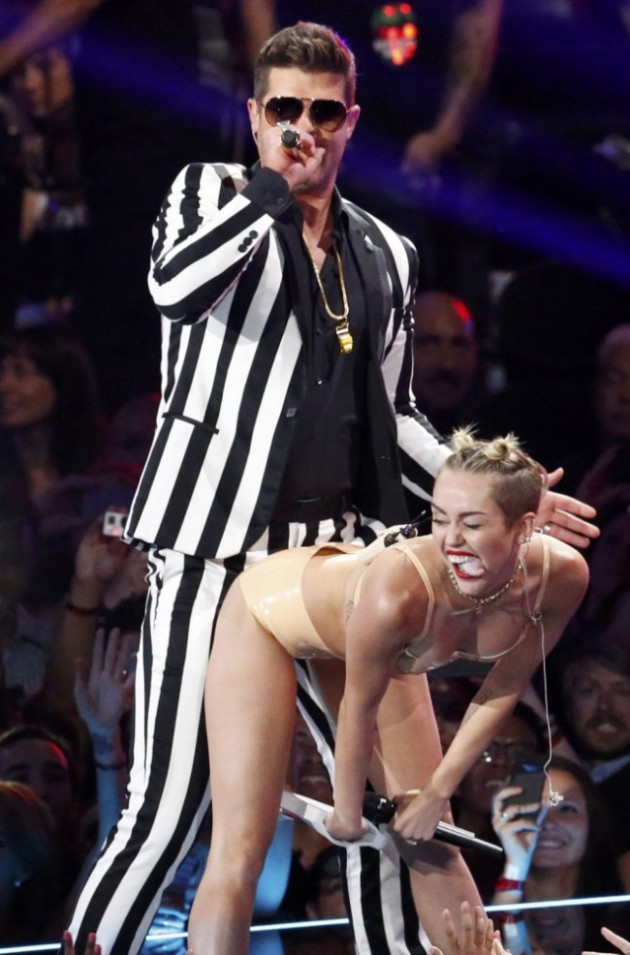 "He's got some 'splainin' to do," chipped in guest Morgan Spurlock, who directed One Direction: This Is Us. He was on the show to discuss the impact of the twerking phenomenon and pop culture.
"I'm not sure he's quite worked out what his explanation is yet," Morgan continued, "so we've decided to postpone it. We are going to get the first interview. I know he'w watching tonight, so, Billy Ray, good evening, and when you're ready, we will talk about this."
Cyrus previously defended his daughter's risqué performance where she was seen grinding on Robin Thicke while wearing a nude latex bra and knickers.
"Can't wait to see her when she gets home," said Cyrus, who also co-starred alongside his daughter Disney's on Hannah Montana.
"She's still my little girl and I'm still her dad regardless how this circus we call showbusiness plays out. I love her unconditionally and that will never change."