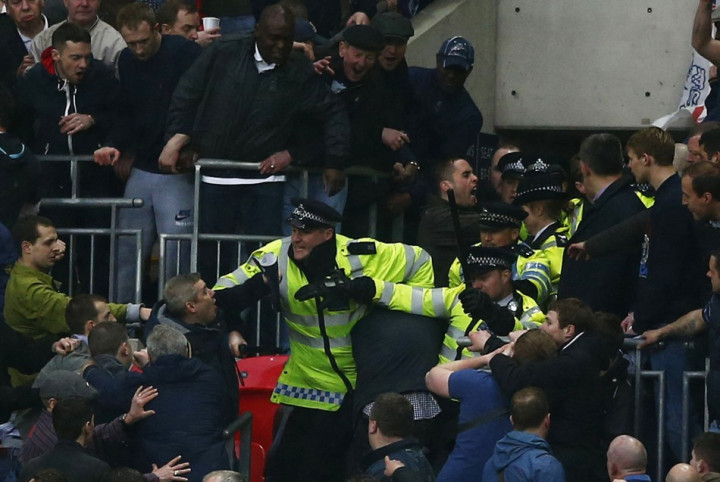 Two men have been charged over football violence which scarred Saturday's FA Cup semi-final, as Millwall FC chiefs admitted the club's image is in the gutter again.
Richard Freeman, 53, from St Neots in Cambridgeshire and Terence Cape, 43, from New Cross in south London, were arrested by police investigating shocking scenes inside Wembley Stadium.
Fighting erupted between a group of around 50 fans in the Millwall area during the Championship club's 2-0 defeat by Wigan Athletic, last Saturday.
Police made a total of 14 arrests, of which 12 were Millwall fans.
Images of a small girl left in tears by the brawling capped a day of shame for the club from Bermondsey, south London, which has tried hard to shed its reputation for thuggery.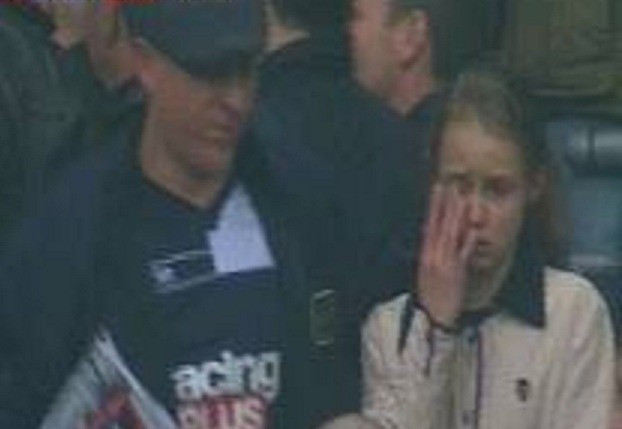 Andy Ambler, the club's Chief officer, admitted years of hard work had been undone by ugly scenes of supporters brawling with police officers wielding batons.
"The reputation of our club, which over the last few years has been steadily and painstakingly rebuilt, has been severely damaged once again," Ambler said.
"We understand that there are now bridges to be rebuilt, and if there are lessons to be learned from the weekend I'm sure all parties will be keen to take them on board and ensure that those unsavoury scenes are not repeated."
Millwall FC pledged to aid the police and the Football Association (FA) to bring to justice the perpetrators.
The club's ticketing policy on the day has come in for criticism in the aftermath of last weekend's violence. The number of tickets sold by Millwall for Saturday's match - 32,000 - was over double the club's average home attendance.
Fans buying tickets from the club were able to purchase extra tickets, meaning the club had no control over who got them and then turned up on the day.
Police arrested a 15-year-old boy from Croydon for suspected ticket touting at Wembley. He has been released on bail until early next month.
Det Ch Insp Andy Barnes said: "The violence seen at the Millwall v Wigan FA Cup fixture over the weekend is completely unacceptable. The Metropolitan Police is committed to working with its partners in bringing those responsible to justice.
"A significant investigation is now underway to identify all involved in order to bring them to justice in a swift and robust manner."