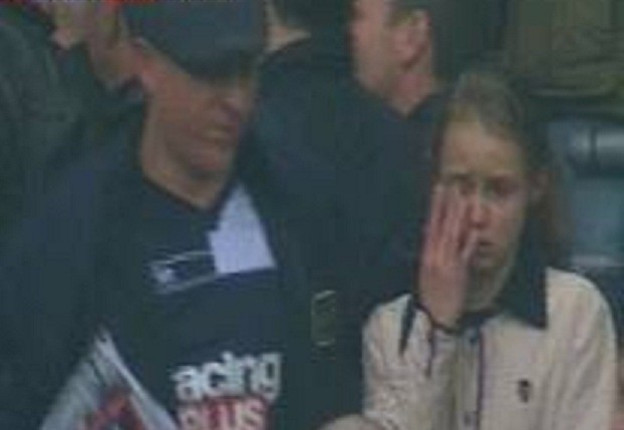 The violence which scarred Millwall's FA Cup semi-final with Wigan at Wembley Stadium on Saturday began when a drunken man fell into a small child, according to a supporter at the scene.
Ayse Smith, a member of the Millwall Supporters' Committee, told IBTimes UK the brawl took place just a few rows behind her, and she has spoken directly to supporters who were watching as it started.
According to Smith, supporters told her after the game that "a man was there with his daughter, and another man fell into his daughter and the father demanded he apologise. He refused to apologise and then threw a punch.
"People jumped in the middle to stop it, they got hit, then other people tried to jump in, and so it escalated."
Smith was critical of the authorities in their response, particularly the slowness of the reaction and the arbitrary brutality of officers called to the scene.
"People were screaming at the stewards asking them to stop it, but the stewards were doing nothing.
"As a fan, you see a steward and you expect them to break it up for the safety of the innocent fans. But then they have their directives - they might have been told not to go in."
'Children would have been hit'
"It went on for a good 15 minutes before the police arrived, then the police came in 'batons out' and started hitting everybody, even the ones trying to stop the fight. It's strange to see reports that the Millwall fans were hitting out at policemen.
"It's good children weren't there because they would have been hit. Police were just hitting out at everybody."
Although Smith said many fans were drunk, she refuted earlier newspaper reports that Millwall's ticketing policy precipitated the incident.
"People were falling through the turnstiles they were so drunk, I was surprised they were allowed in. They would never have got into the Den, they were that drunk.
"People are responsible for their own actions, but to safeguard other fans Wembley shouldn't have let them in.
"But regarding the ticketing, I spoke to somebody from the Independent and they've totally misquoted me. I told them Millwall season ticket holders were allowed to buy two extra tickets, and members were allowed to buy one extra.
"Those members understand that they are responsible for the actions of the person who gets the ticket. If you buy somebody a ticket, you are then the one that's responsible. Millwall makes that clear to the fans."
Although 6,000 tickets in the Millwall end eventually went on general sale, Smith says this process was carried out "through the See Tickets online system, so you pay with card and the tickets go to the address of that payment card. It's all traceable.
"In fact, my concern was with the Wigan tickets the FA were selling, which were on general sale for neturals, anyone in the world could have got them."
Two arrested
Smith was speaking after a further two Millwall fans were arrested by police in connection with the violence which broke out during the second half of Saturday's match.
Richard Freeman, 53, from St Neots in Cambridgeshire and Terence Cape, 43, from New Cross in south London, were both detained by officers investigating the trouble.
Fourteen fans were arrested in the hours after the match, 12 of whom were from Millwall. The offences included affray, possession of class A drugs and assault on police, and the authorities also arrested a fan in connection with an alleged incident of racism.