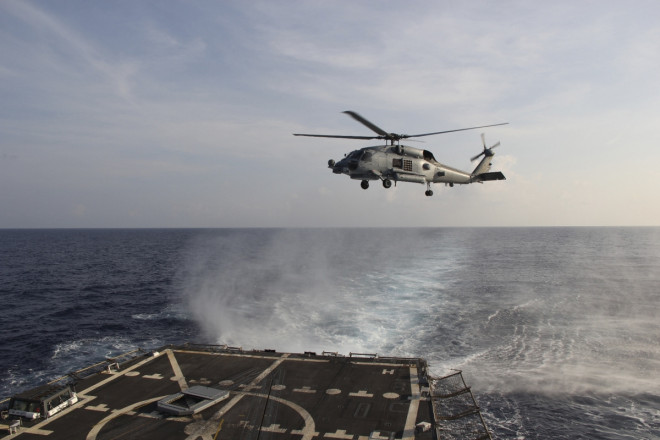 Tomnod.com, a crowd-sourcing site enabling the public to help solve the mystery of missing Malaysia Airlines Flight MH370, has been inundated with so much traffic that its servers failed.
Millions flocked to the website, bringing it down and forcing emergency maintenance. Before the site went down there had been six million map views with half a million singing up.
"Tomnod is experiencing technical difficulties. We apologise," reads a message on the site.
"We're poking our servers with pointy sticks to figure out what's wrong. We will collect new DigitalGlobe satellite images today and hope to have them online as soon as possible. Please check back soon."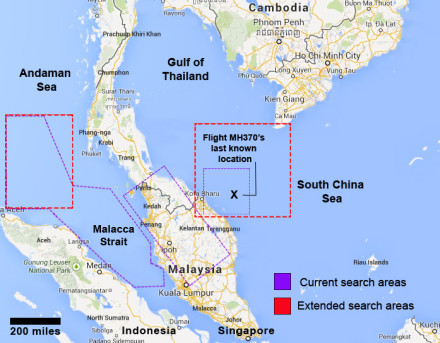 Tomnod.com has been used before to help out in the wake of Typhoon Haiyan in the Philippines last November. When using the site, people are able to scour the images and tag anything of interest. A computer algorithm then determines which areas are tagged more than others, in the hope of leading to a discovery.
The crowd-sourcing site allows anyone with a web connection to trawl through satellite images of the region where the plane was last seen, around the Gulf of Thailand. Owned by Colorado satellite company Digital Globe, the site which is named after the Mongolian word for "Big Eye" uses pictures taken by the company's five satellites in that area.
The flight vanished from radar on 8 March while half way through a flight between Beijing and Kuala Lumpur.
FLIGHT MH370 FACTBOX
Flight MH370 took off from Kuala Lumpur International Airport en route to Beijing at 00:41 on Saturday 8 March (16:41 GMT Friday).
About 50 minutes later, the aircraft lost contact with air traffic control.
No distress call was made.
On board, there were 12 Malaysian crew members and 227 passengers from 14 countries. That included 153 Chinese and 38 Malaysians.
Two Iranian male passengers, Pouria Nour Mohammad Mahread and Delavar Syed Mohammad Reza, were travelling on fake passports. Neither had any apparent links to terrorist groups.
No debris from the plane has been found in the international search.
At least 10 countries, including China, the US and Singapore, were using a total of 42 ships and 39 aircraft to search for the missing plane in the South China Sea, the Malacca Strait and the Andaman Sea.