Wikipedia may soon be facing competition. But it will not be from an individual or company. The threat is from the world's second largest economy – China.
Beijing is launching its own internet version of its national encyclopaedia, which is set to go online in 2018.
The move, according to Yang Muzhi, editor-in-chief of the project, was made because China was under international pressure and felt an urgent need to produce its own encylopaedia to "guide and lead the public and society," reports the South China Morning Post.
The move came to light after Yang addressed a group of senior scientists at a meeting at the headquarters of the Chinese Academy of Sciences in Beijing in April. Details of the meeting was posted on the academy's website.
Access to Wikipedia is partially banned on the Chinese mainland. Entries, mostly on science and technology are easily accessible. But sensitive keyword searches such as Dalai Lama and Xi Jinping, the country's leader, "will result in the connection to the server being lost", said the SCMP, which is based in Hong Kong where there are no internet restrictions.
Several large Chinese internet companies have already launched their own online encyclopaedias which attract substantial traffic. They include Baidu and Qihu 360.
In an article in a Chinese newspaper at the end of 2016, Yang described Wikipedia as a competitor which required "extra attention".
Goal not to catch up but to overtake
"The readers regarded it to be authoritative, accurate, and it branded itself as a 'free encyclopaedia that anyone can edit,' which is quite bewitching.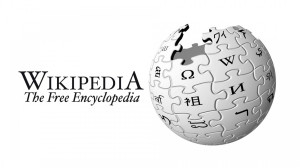 "But we have the biggest, most high-quality author team in the world. Our goal is not to catch up, but overtake," he said.
The project was approved by the Chinese State Council in 2011 but work only started recently.
The online Chinese Encyclopaedia is China's largest publication project, with more than 20,000 authors from universities and research institutes contributing to articles in more than 100 disciplines.
Promising to be the country's first digital book of "everything", it will boast more than 300,000 entries, each being around 1,000 words long. It will be twice as large as Encyclopaedia Britannica and about the same size as the Chinese-language version of Wikipedia.
Great Wall of culture
Yang, who is also the chairman of the Book and Periodicals Distribution Association of China, was reported to have said: "The Chinese Encyclopaedia is not a book but a Great Wall of culture."
The third version of Chinese Encyclopaedia will "present a new face to its audience," said CAS president Bai Chunli.
He said it would showcase China's latest science and technology developments, promote historical heritage, increase cultural soft power and strengthen the core values of socialism – all in line with the Chinese president's instructions.
The first printed version of the Chinese Encyclopaedia was completed in 1993 after 15 years with 74 volumes put together by hundreds of scientists, historians, artists and writers.
It has been accused of containing "omissions and distortions for political purposes".