Mubarak Trial: Former Leader is not a 'Tyrant' but a 'Clean' Man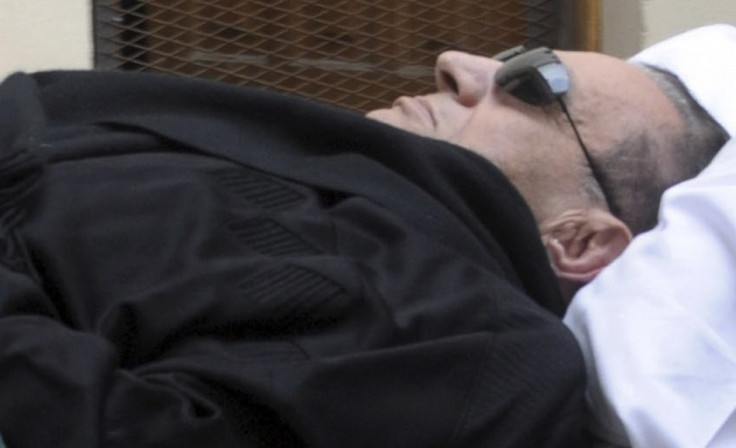 Hosni Mubarak's chief defence lawyer promoted the image of the former Egyptian president as a "clean" man with a "pure heart".
Farid el-Deeb insisted the Mubarak, the Egyptian leader who stepped down in February 2011 following an anti-regime uprising, had been vilified as a result of the revolution.
"There is no way that Hosni Mubarak, who is accused of murder and abusing his power, is the same Hosni Mubarak I am about to describe," he said.
"He is a man with clean hands and a pure heart."
Mubarak, who is accused of ordering the killing of unarmed protesters during the uprising was instead "a just man, not a tyrant", he added.
El-Deeb further said that there was no real legal case against his client, citing that there is no evidence to support the charges against him.
He also came back to Mubarak's military past and spoke of a man who had been committed to serving his nation for 60 years and praised his achievements while in power.
The lawyer also discussed the former's president poor health, insisting "all this man asks from you is justice and being fair to him. We cannot cover his history with dust."
More than 850 people died in the 18 days of protests that led to Mubarak's resignation.
Meanwhile, the prosecution has requested the imposition of a death sentence on Mubarak, arguing that even if the 83-year-old did not directly order the shooting of protesters, he failed to prevent the security forces from committing such acts, thus failing his constitutional right to protect the people.
The prosecution and the defense now have until February 16 to make their respective cases. At that time, the court will deliberate on a verdict.
© Copyright IBTimes 2023. All rights reserved.