Native Americans Win 'Landmark' Battle as Washington Redskins Have Trademark Cancelled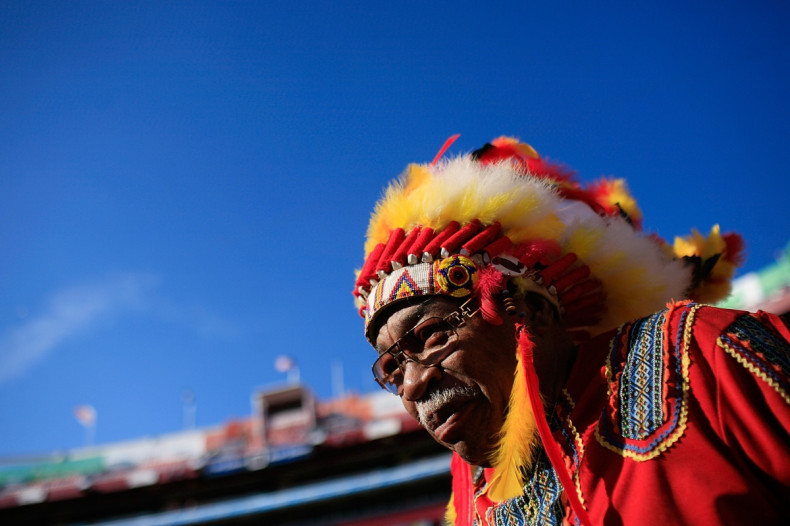 In what's been described as a "landmark" ruling, the US Patent Office has cancelled six federal trademarks relating to the Washington Redskins team name, saying they are "disparaging to Native Americans".
While the American football team is expected to appeal the decision, the ban could have huge financial implications for a brand which was rated as the world's most valuable by Forbes last year.
The charges were brought against the franchise by five Native Americans – the second time such a case was filed. In 1992, the Redskins brand was issued with a similar ruling, but won the case on appeal.
However, the US Patent Office says that the loophole which allowed the team to appeal successfully has now been closed.
"This is quite ground-breaking," Gary Assin, a partner at law firm Shoosmiths, who specialises in trademark law, tells IBTimes UK. "It's not just the cost of changing your branding, it's the reputational cost of having built up awareness of that brand over all those decades.
"It's well known around the world, but now they have to change it. If they changed it to, say, Washington Capitals, then many people will probably just think: 'Never heard of them'. It's a huge problem, value wise."
The ruling could have wide-reaching implications throughout US sports. Baseball teams such as Atlanta Braves, the Cleveland Indians, National Hockey League outfit Chicago Blackhawks and Canadian Football League team Edmonton Eskimos all use images or words in their branding which could be perceived to be offensive to indigenous people and, says Assin, will surely be looking over their shoulders.
While some historians claim the word "redskin" was first used by Native Americans to differentiate themselves from white people, over time the term acquired negative connotations
The US Patent Office explained its decision in a statement: "We decide, based on the evidence properly before us, that these registrations must be cancelled because they were disparaging to Native Americans at the respective times they were registered."
The attorney representing the five Native Americans who brought the case said that the Redskins should "never have registered these trademarks in the first place".
Jesse Witten continued: "We presented a wide variety of evidence – including dictionary definitions and other reference works, newspaper clippings, movie clips, scholarly articles, expert linguist testimony, and evidence of the historic opposition by Native American groups – to demonstrate that the word 'redskin' is an ethnic slur."