New UK Far-Right Group National Action Led By Student and Former Double-Glazing Salesman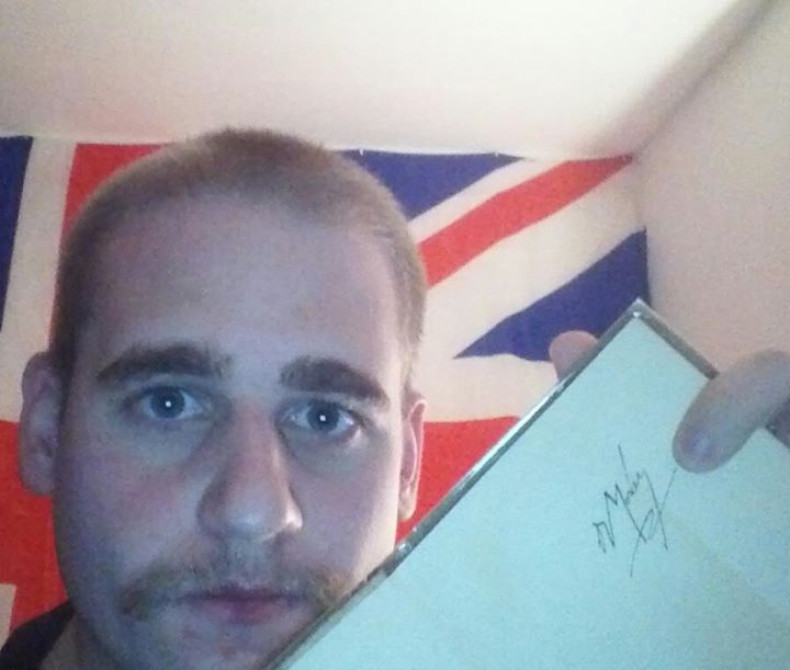 Anti-terrorism police are monitoring a new far-right UK group, whose leader has declared his love of Hitler and vowed to rid Britain of "non-whites and Jews".
Benjamin Raymond has been exposed as a leader of the group, which has declared itself more extreme than the BNP, and is hoping to ride the tide of support for far-right parties throughout Europe.
"There are non-whites and Jews in my country who all need to be exterminated. As a teenager, Mein Kampf changed my life. I am not ashamed to say I love Hitler," writes the 25-year-old in one online post.
The group has held a number of public demonstrations, and last week one outside Lime Street Station in Liverpool, in which they handed out racist leaflets declaring "Cleanse Britain of parasites. The white man is on the march – white power."
They are believed to have deliberately targeted universities as part of their recruitment drive, where they have leafleted, established a presence in web forums, and put up posters.
Gerry Gable, editor of anti-fascist publication Searchlight, said: "I worry about National Action because they have much more going for them than the BNP or National Front could ever produce, touring universities and education establishments."
In a Skype conversation with a Mirror investigator, the group's co-leader, Alex Davies, 19, spoke of his hatred of Jews, and his willingness to go to jail for his beliefs.
"If we can stay out of prison we will.
"But you have to consider race-hate laws. They're quite ambiguous, so it is possible some of us would go to prison. But we're prepared for that," he said.
Davies, from Swansea, is believed to be studying philosophy at Warwick University.
Raymond, a former double-glazing salesman, lives with his parents in Bognor Regis, West Sussex, and graduated with a degree in politics from Essex University last year.
Davies said he joined Young BNP at 16 but found it in "disarray". He explained: "That's why I decided to form National Action.
"We're targeting universities regularly. That's something the BNP never had. We've built something in a few months the BNP didn't have in 20 years."
The Metropolitan Police's anti-terrorism unit said that it would not comment on details of investigations.