London: Far Right Militants Use Ex-Army Jeeps to Mount 'Christian Patrols' in Muslim Districts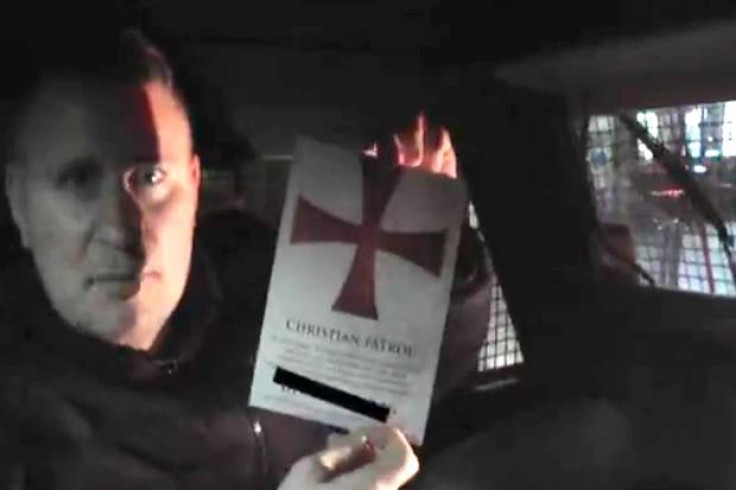 An anti-Islam group which mounted a so-called 'Christian Patrol' outside a mosque in London is using three military jeeps for its work – and even has access to a tank.
Far-right party, Britain First (BF) is using three armoured Snatch Land Rovers to spread its divisive message in the capital. One of the vehicles reportedly saw military action in Northern Ireland. Meanwhile, the decommissoned tank belongs to the relative of a senior party member - who rents it out to Gay Pride revellers.
A party spokesman said there were no plans to misuse the tank and that the jeeps were not intended to "scare people".
But that was not how the community in Tower Hamlets felt when 15 members of Britain First showed up in an ex-military jeep, last week. Community representatives condemned the 'Christian Patrol' outside East London Mosque in Whitechapel, as "intimidating and divisive." The stunt was also criticised by the Church of England's Bishop of Stepney, Adrian Newman.
Defending using military hardware for campaigning, BF spokesman James Downson told IBTimes UK: "We have three Snatch Land Rovers which we use in London and the South East. We get out in order to hand out the leaflets and if there's any trouble we can jump back in.
"We need to keep people safe because these guys have families. The trucks aren't meant to scare people off, but the reality is there's some very dangerous people in that area, who have foreign combat experience in Syria."
The group claimed it was in response to so-called muslim patrols which tried to impose sharia law on drinkers and couples in Tower Hamlets. Three men were jailed for the stunt last year.
IBTimes UK has also learned Britain First chairman Paul Golding was on the self-styled patrol despite the appearance being in breach of his bail conditions. Golding was arrested for allegedly assaulting radical preacher Anjem Choudary and is banned from entering London and also taking part in political activity.
Dowson said: "Paul was happy to defy the conditions and to challenge them in court. He went to a police station in Dartford before the event and told them. How can an authority like the police have the audacity to stop someone from taking part in political activity? It's ridiculous."
East London Mosque spokesman Salmon Farsi rejected claims the mosque was teeming with fighters from Syria. He said: "We were shocked at this behaviour which made members of the community feel fearful and paranoid. They want to turn up tensions and hatred and our message is that the community stands together and united and shall not be divided."
A Metropolitan Police spokesperson told IBTimes UK that breaching bail conditions laid a suspect open "further arrest." A spokesman said: "If a suspect wants to challenge bail conditions it can be done in the courts. But breaking conditions makes them liable to further action."
© Copyright IBTimes 2023. All rights reserved.