Fabricio Coloccini has revealed that if Newcastle reach the Champions League this season, it will be like a dream come true for the club, with the skipper insisting the side are confident of achieving a much needed win in the last game of the season.
Coloccini has been through many highs and lows in his time with the Toon, from relegation to the Championship, to losing some big name players and undergoing a controversial transfer policy last year, to pushing for a top four spot in their current campaign.
And while the Argentina international has kept a lid on any hopes of Newcastle reaching the Champions League for the entirety of the season, with just one game to go, he admits the north-eastern side will be coming out all guns-blazing against Everton on Sunday.
"We are fighting for a dream so it is a very important game," he told The Journal.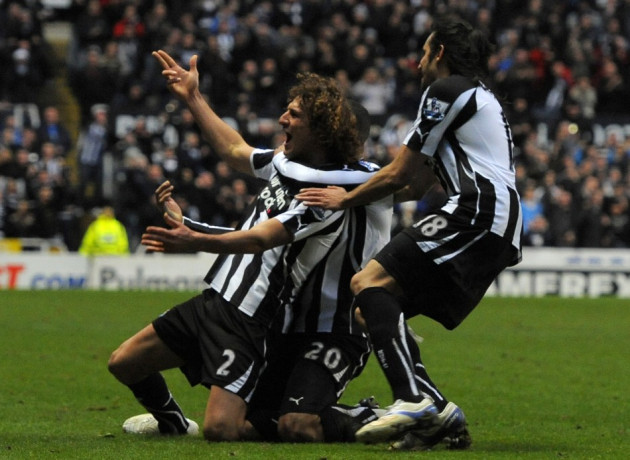 "We are confident. Of course we are confident because we played well against Chelsea, we've played well against Manchester City too. We lost but the final result came because they scored the first goal and we were chasing an equaliser, which is why they scored the second goal.
"We have a very tough game on Saturday but it is one we can win. We have to do our own work at Everton and take the three points first. If we do that, it puts the pressure on Tottenham and Arsenal and we'll see - but we have to do our own job first."
Newcastle's place in Europe's premier competition will depend on results from Arsenal and Tottenham, with all three sides currently in reaching distance of third spot in the Premier League table.
And though Coloccini will be concentrating only on his side's performance on the pitch, he admitted it will be impossible not to know their rivals' scores during the game.
"When you're on the pitch, you do not take notice of these things," he explained.
"At half-time, we may hear of the scores and I'm sure people may shout the score to us but unless we win, we will not get there. So the job of winning is the most important to us.
"We will make sure of that first."
Even if Newcastle don't make the Champions League, Europa League football is assured, and Coloccini couldn't hide his pride over how the side have come together and outperformed their biggest critics this season.
He added: "It has been a fantastic season, a great season. We have done a great job, and I include everyone in that. The players, the staff and everyone who works at the training ground have done their bit for us.
"We're very happy but we still have the chance to finish third or fourth and we're still fighting for that."