Yohan Cabaye believes that Newcastle will further build on their success this season by strengthening the squad in the summer, with the midfielder admitting he has been surprised to be fighting for a Champions League spot in his first season with the club.
The Toon are currently fifth in the Premier League table, and are equal on points with fourth-placed Tottenham.
This is a particularly difficult season for shoring up Champions League qualification, with Chelsea currently in the final and a possibility to gain automatic entry into the top tier European competition.
But Cabaye believes that now that Newcastle have found the confidence to challenge for a top four spot, and even set the task of playing in Europe, the side will want to strengthen even further in the next transfer window, with the new signings under Alan Pardew being particularly successful.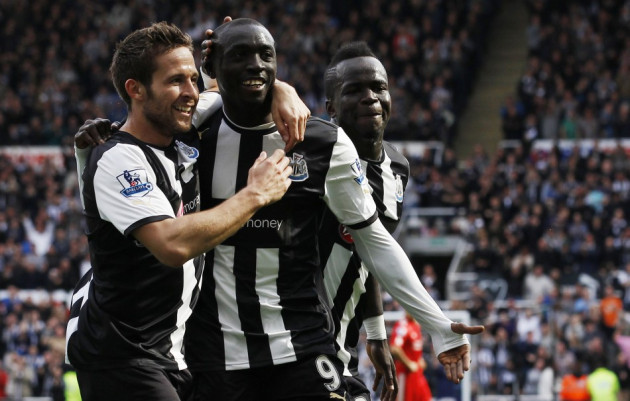 "I'm a little surprised we're in this position," Cabaye told BBC Sport. "I think we're overachieving if you take into account the objectives we set ourselves at the start of the season.
"Qualifying for Europe will be fantastic for this club and fully deserved, but with just three games left we will just have to wait and see where it takes us.
"Look at Chelsea, they have reached the Champions League final against the odds and that is a fantastic achievement.
"I'm sure Newcastle will be looking to build on this season and maybe try to add to the squad, but of course that is for the chairman and the manager to decide."
Newcastle were widely criticised by players and fans last year for their transfer policy, with the club letting go of numerous big names including the likes of Joey Barton, Kevin Nolan, Andy Carroll and Jose Enrique. But without these players, the club have prospered, and Cayabe believes that the new-look squad gained more confidence as the season continued.
"I didn't come here with a negative attitude, asking myself: 'Is it going to go well?'," he explained.
"I worked to be ready right from the start of the season and to play well on the pitch. After that my team-mates helped me, while the results at the start of the season helped me gain confidence."
The north eastern club face a particularly tough week ahead, with Newcastle facing Chelsea tonight followed by Manchester City on Sunday.
The opposition are respectively fighting for a top four finish and the Premier League title, making both games particularly difficult for the Toon as they push for their first Champions League qualification since 2003.