On a day when Nick Matthew should be struggling to hold back a smile as he is honoured with his own Legend of Sheffield plaque, the two-time World Squash Champion and double Commonwealth Games gold medallist is explaining to me why he is absolutely heartbroken.
It is just days since the International Olympic Committee once again overlooked squash in favour of wrestling for the 2020 Tokyo Games. Matthew had spoken passionately in the build-up to the announcement as he desperately tried to convince the powers that be that the hugely popular sport deserved its place within the Olympic set-up.
Far from driven by any selfish desire for fame or glory, at 33 years old Matthew has come to terms with the fact he will never get to compete at an Olympics. For him it was about creating a legacy for the sport; he wanted to encourage the next generation and show them that they could participate in moments of history.
That dream was crushed when IOC members held a secret ballot in Buenos Aires. "I was heartbroken," Matthew told IBTimes UK. "Over a period of more than a decade we have been trying to get this sport into the Olympics as we feel it would add to the programme.
"We don't feel it's better than any others but it's the world's healthiest sport; it's played in 185 countries, we've had world champions from every continent, it truly is a global game and everybody knows how physically demanding it is.
"There was a promise to vote in a new sport in 2020, which has been unfulfilled. Wrestling was voted out only to be reinstated so we feel let down. The fact is that their promises went unfulfilled and we do feel hard done by to be honest. No one can understand why squash isn't there.
"The biggest disappointment is the legacy for me. I started playing at a squash academy in Sheffield and I wanted to be able to say to the kids who now come that you can be an Olympic gold medallist. As of yet, I can't. It's too late for me personally but I would be lying to them if I promised them that so it breaks my heart. I want to say to those kids as it's an unbeliever motivator. At the end of the day it's not about my reputation it's about a legacy."
Matthew has spent the last 15 years within the sport, winning numerous titles across the globe and becoming entrenched in a ferocious rivalry with his fellow countryman James Wilstrop. Both men call the city of Sheffield their home and at one stage were ranked number one and two in the world.
Had squash been in the London Olympics last year then it was more than likely that both men would have been competing for medals. But the decision had been made back in 2005 and Matthew had come to terms with the fact he would not be able to take part in the life changing event.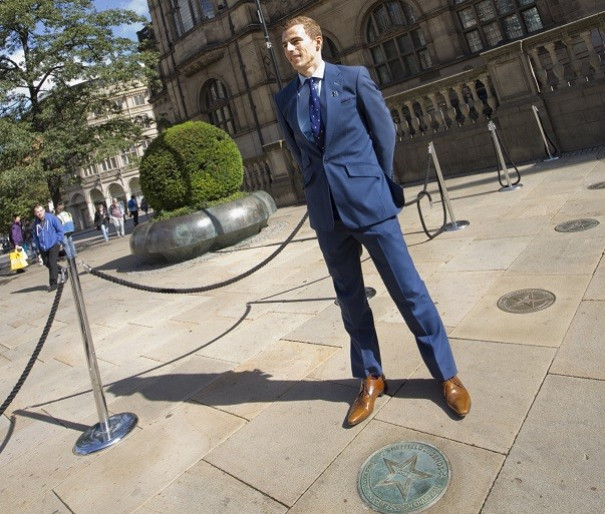 Despite having seven years to come to terms with that decision, the three-time British Open champion still struggled when seeing his fellow athletes receive a hero's welcome in London. Especially when watching the badminton final - a sport that closely resembles squash - and seeing his good friend Jessica Ennis claim a memorable gold medal.
"The first couple of days I locked myself in a dark room and got my sulk out of the way. But then I enjoyed it as much as anyone else, I was in the stadium on super Saturday so I saw Jess win gold," describes Matthew with joy in his voice. "But I put myself through torture by going to watch the badminton final and deep down it still hurt."
While some professional athletes refuse to speak their mind and roll out the same monotonous lines, Matthew takes a refreshingly honest approach. Not just discussing the Olympics but also when the subject moves on to what else he can look forward to in his career.
Having reached the pinnacle of the sport, and with his 34<sup>th birthday fast approaching, are there times when he loses that desire to keep practising and traveling across the globe?
"Currently I just want to enjoy my squash. Last season I used my success in the wrong way and I put extra pressure on myself," Matthew, who plays using the Dunlop Biomimetic Evolution 130, admits. "Last year I did struggle. I played eight events between January and the end of March and the seventh and eighth I just hit a wall. I didn't want to be there.
"I was playing in front of thousands of people but I was just hating every minute. It was a really strange feeling and one I definitely don't want to have again. I didn't want to get up in the morning and do the sessions but thankfully I have found that mojo and I'm happy to do the 7am training sessions. As long as I have that motivation then I am winning that internal battle."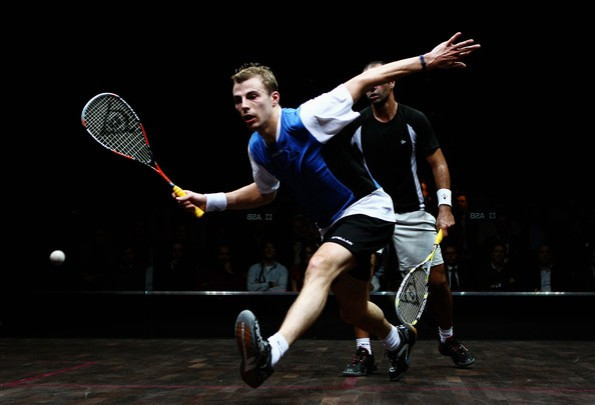 The Commonwealth Games may just be coming at the perfect time it seems. Before Glasgow hosts the 20<sup>th Games, Matthew will attempt to become a three-time World Champion in November, but competing in Scotland is a massive occasion. It may not be on the same scale as London but he feels there will be tremendous support from fans still gripped in Olympic fever.
"We have the tour and the world championships in November but the Commonwealth Games will be massive. Hopefully on the back of London there is some momentum and it will be buzzing. People who weren't lucky enough to get to London will want to experience it and I think it will be incredibly popular."
Having sensed the anguish of Matthew that squash remains shunned by the Olympics, it is perhaps fitting that his hometown has honoured him. There may not be a golden post box, but a place in the Sheffield Walk of Fame alongside Ennis, Sebastian Coe -plus Def Leppard and San Bean - is still pretty special.
Nick Matthew plays using his Dunlop Biomimetic Evolution 130, available for £139.99. To view Dunlop's full range of equipment and apparel, visit SportsDirect.com