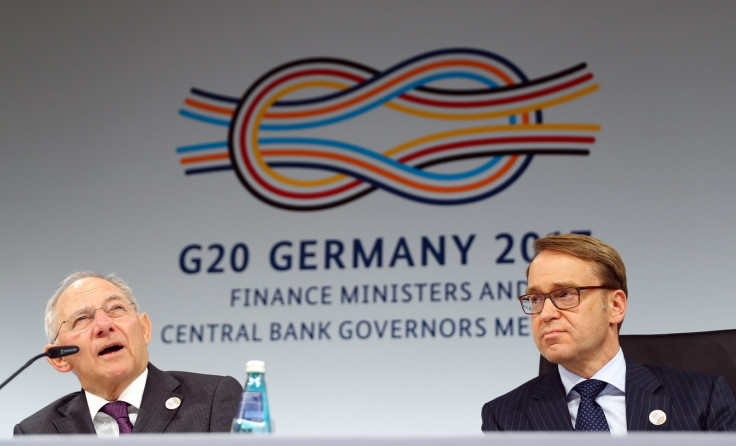 A crucial component of last year's G20 communiqué, which succinctly stated "We will resist all forms of protectionism", was missing from the group's meeting in Germany on Saturday.
The communiqué was revised to a commitment by the members "to strengthen the contribution of trade to our economies", reports Bloomberg.
U.S Treasury Secretary Steven Mnuchin dismissed the previous communiqué as possibly irrelevant for the current global economic climate. He however preferred a more selective "free" trade policy and considered a review of some prevailing trade agreements.
The G20 meeting in the German spa town of Baden-Baden marked his first appearance in an international forum since he was appointed to the position.
The change in rhetoric marks the influence of US President Donald Trump on the G20 summit. In a recent meeting with German chancellor Angela Merkel, Trump stated that the US has been treated 'very very unfairly' in trade agreements. He has also had a deep-rooted hostility against China's trade policy, condemning it as unfair while calling for a tariff on Chinese imports.
The divergence in America's ideology stands in contrast to the policy followed by the other prominent G20 members. Theresa May had earlier promised a "Global Britain" that would usher in an era of profitable and agreeable series of free trade agreements for the nation after Brexit.
Chinese premier Xi Jinping's delivered a startling speech in which he staunchly defended globalisation during the World Economic Forum in Davos on February. Germany, the host of the G20 summit, is reliant on exports to maintain its robust economy.
The member nations still maintained a commitment to global foreign exchange stability by reinstating their vow to stand against instigating a currency war through competitive devaluations.