I've been living in London for over 18 months now, and every time the English have a whinge about something I can't help but think back to my Aussie roots and how we stereotype them to be somewhat negative at the best of times.
With the Olympics ready to begin in London on Friday, commuter delays, weather and general inconveniences are at the forefront of Brits' minds, so I suppose the week will be business as usual.
But as the excitement starts to build, and the Opening ceremony countdown hits four days, the nation has nodded in agreement that Sir Chris Hoy is the perfect choice to carry the flag as Team GB complete their ceremonial walk around the Olympic Stadium.
Is it just me who really isn't looking forward to seeing him doing it though?
Being Australian, the answer to my question could have something to do with my nationality's spelling. Starting with A, about 10 countries in, I know I'm in for a very long viewing of a hell of a lot of people I don't know or have never heard of after my country does their walk around.
The Euro 2012 football tournament, in contrast, had an opening ceremony lasting about half an hour before the opening match. It's not about the dancing and the glittering distractions at the four-yearly event, though Michel Platini is slowly introducing the concepts into the Euro tournaments, but about the football. We all know what we're there for, and the extras simply fail when compared to the sporting event itself for excitement.
I know we should be looking forward to the Olympic opening ceremony even more because it's taking place in London, but I felt the same when the Olympics were in Sydney in 2000 - like I was excited to see Australia play a sport I didn't really like or understand, and when the game kicked off I realised I had to sit there for over an hour just to get the result I was hoping for.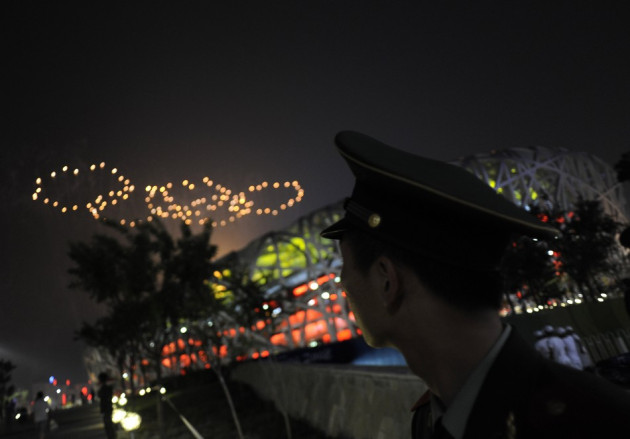 This happened to me when I was living in Sydney, and watched State of Origin in rugby league. I'm a Melbourne girl, and therefore an AFL fan, and furthermore I can't stand league. It's the way our country works - I don't bother trying to understand it, but rather willingly partake in it.
The State of Origin matches, which involve just two Aussie states as they're the only ones who are any good at league, took over the whole of NSW. While I was very much enjoying the atmosphere and stirring New South Welshmen up over my newfound love for Queensland, when the first whistle blew and the game began, I knew I was in for a long night.
Moreover, this Friday, I'll be doing what most Aussies do who come to Europe - taking a cheap Ryanair flight to Croatia for a long weekend.
And to be honest, if we don't find a bar in Zadar that's showing the Opening Ceremony, while my travel buddies will be devastated, I'll be secretly pleased that the only time I'll have to take to ponder the Ceremony is a quick flick through some online slideshows and gossip over which singers were good, bad and ugly.
Other than that, it's a means to an end, and a very boring one at that - or have I become like my sporting rivals and found an unrelenting penchant to whinge about all that is happy and fun?