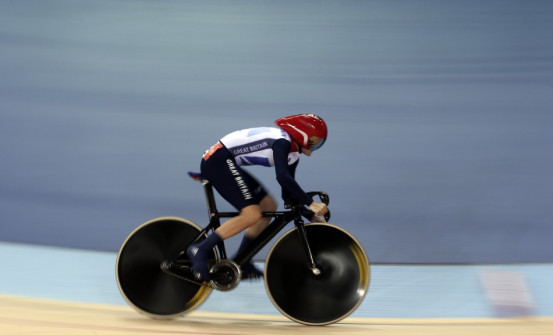 British cyclist Victoria Pendleton has set a new Olympic record to secure top seeding in the women's sprint competition.
Pendleton, 31, completed her 200m qualification sprint in a time of 10.724 seconds - 0.081 seconds faster than her nearest challenger, Anna Meares of Australia.
Pendleton's time was only a fraction slower than the world record of 10.643, set by Germany's Miriam Welte just weeks before London 2012 began.
By securing the top position, Pendleton is likely to avoid meeting long-time rival Meares until the final, which takes place on 7 August.
Pendleton has already claimed one gold at London 2012, in the keirin event. Having recently declared her desire to "smash the sprint", she will be confident of adding another title when the sprint final takes place.