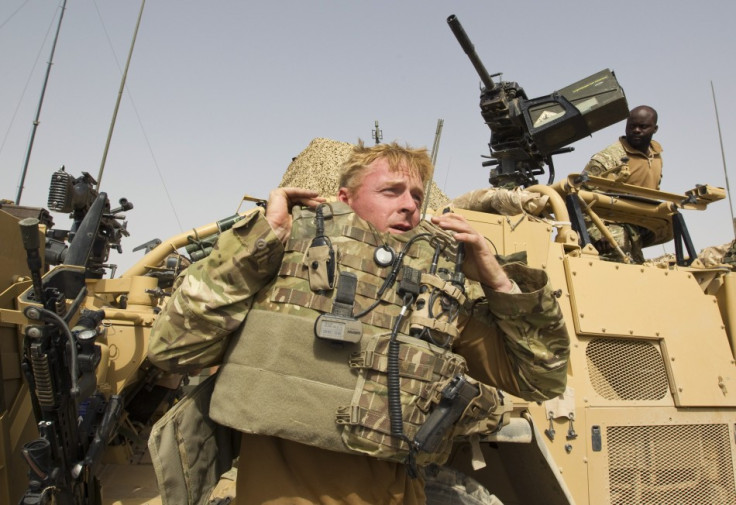 In what could be the most controversial element of the spectacular opening ceremony of the London Olympics 2012, organisers are planning to pay tribute to British servicemen and women who have fought and died in wars.
The 62,000 spectators at the Olympic Stadium will be expected to stand as a mark of respect as a few performing volunteers don the red remembrance poppy - the symbol that has been used since 1920 to commemorate soldiers who have died in war, said a source.
With a global TV audience expected to peak at one billion viewers, the decision to honour British soldiers could provoke anger, particularly from the Arabic and Muslim world because of Britain's current military role in Afghanistan and recent military role in Iraq.
It could also be criticised as undermining the tenets of the Olympic Charter that the games are strictly non-political and committed to neutrality.
Already women's rights campaigners have been angered by the relaxation of the ban on Muslim sportswomen wearing the hijab claiming it is a religious symbol that falls foul of the charter.
The opening ceremony extravaganza, masterminded by film director Danny Boyle, had its final dress rehearsal on Wednesday. One spectator present described the rehearsal as "moving, awesome and spectacular".
Danny Boyle: Save the surprise
The Olympics opening ceremony remains one of Britain's most closely guarded secrets despite well over 100,000 people having now seen it.
Fans invited to the sneak previews of the £27m spectacle were urged by Slumdog Millionaire director Boyle to "save the surprise" for those tuning in to watch the ceremony on Friday night.
Organisers invited London 2012 volunteers, competition winners and others connected to the games on the proviso that they kept quiet about what they saw.
It is already common knowledge that the stadium has been transformed into a British rural idyll.
The stadium will be packed with at least 62,000 spectators, 16,000 athletes, 10,000 performers, 70 sheep, 12 horses, 10 chickens, three cows, two goats and even dogs and geese.
Traditional countryside cottages will stand together with a mining wheel, harking back to the country's proud industrial heritage, all drenched in fake rain to reflect Britain's typical weather.
Mimicking scenes across the country every weekend, a cricket pitch has even been laid with a game planned during the ceremony.
But in the main the contents of the three hour multimillion pound extravaganza is still a complete mystery.