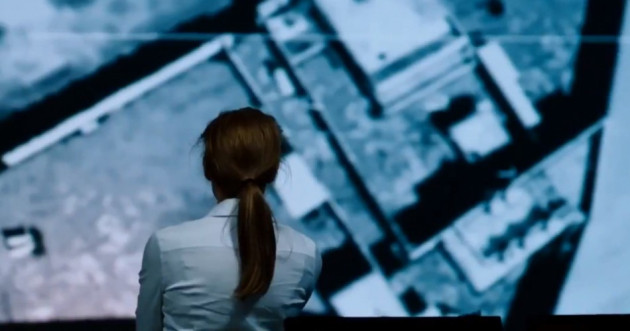 The first trailer for Zero Dark Thirty, Kathryn Bigelow's controversial dramatisation of the hunt for Osama Bin Laden, Zero Dark has been released.
The film, which stars Jessica Chastain, Joel Edgerton, Scott Adkins and Mark Strong, will cover the decade-long search for al-Qaida leader Bin Laden, and the climactic raid on his Pakistan compound.
Although initial footage of the film gives little away, it hints at a gritty, pseudo-documentary style, similar to that used by Bigelow in the Oscar-winning film Hurt Locker.
The trailer is underpinned by the theme of redaction, with inky lines crossing the screen at regular intervals to obscure words and images - alluding to conspiracies and cover-ups in the film itself.
Bin Laden is a touchy subject for fiction, given the opprobrium he has engendered in America since 9/11. However the circumstances of his death at the hands of a Navy Seal team, and the resulting conspiracy theories over the disposal of his body, lend themselves perfectly to a thriller.
Delayed release
It has recently been announced that the film's release has been delayed. It will now be unveiled in December.
Edgerton, who was last seen in martial arts drama Warrior opposite Tom Hardy, told Digital Spy that there were obvious mitigating circumstances for the delay.
He said: "I think that the major concern is that history needs time to settle. That's why a project that was going to be slated to shoot soon has been shunted back a little bit."