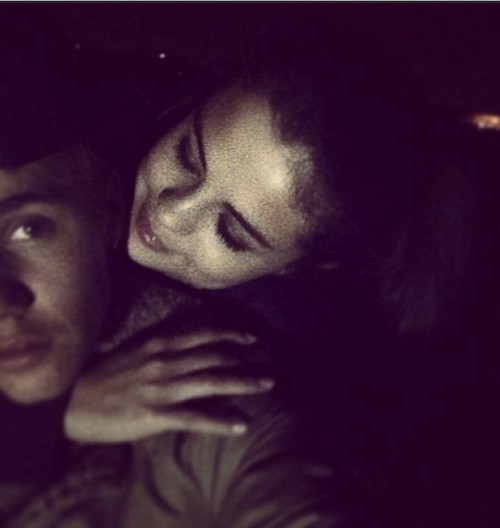 The mystery women, whom the pop star's girlfriend Selena Gomez referred to in her angry exchange of texts with Baby singer Justin Bieber, has been revealed.
According to Radar Online, the woman known only as "Kristina" is a secret hook-up who Bieber has been having casual relations with for sometime now.
"I know all about Kristina btw..F*** you," Gomez lashed out at Bieber in her texts.
"Bieber's pal Lil Za hooked up Kristina's friend Lynn while Justin got it on with Kristina. The party raged on," a source said.
"It was not until afterwards that Selena found out about Kristina," the source added.
Recently, there was a heated exchange of messages between the couple which became public a few days back. According to Radar Online, these messages were verified and were real. They were forwarded by a cell phone registered to Gomez's stepfather, Brian Teefey, to one of her friends.
"Baby come on. I love you," the 19-year-old Bieber texted his on/off girlfriend Gomez. The couple were spotted on vacation with just a few weeks before.
"I don't buy that bullshit anymore. I was honest with you and I gave you a second chance. All my friends were right, you're such an a**hole," Gomez retorted in an angry backlash.
"You're all I need right now. I know I can make it right with you," the Baby singer stated.
Following that Gomez got even angrier.
"U r a drug addict. U need help," Gomez responded.
"And how can u let [Lil Za] take the fall or your actions. U need to grow the f*ck up. I hope you get jail time. U deserve it at this point," she added referring to his egging attack on his neighbour and the recent incident where Lil Za was arrested for possessing drugs.
"F*CK YOU!!!!! I need to grow up?!HA ok! Enjoy life with OUT ME B*TCH!!! F*ck you. F*ck Scooter. F*ck all y'all. IAM DONE," Bieber lashed out at Gomez.
"Good!!! Go 'retire' or whatever bullish*t attention ur trying to get," Gomez responded.