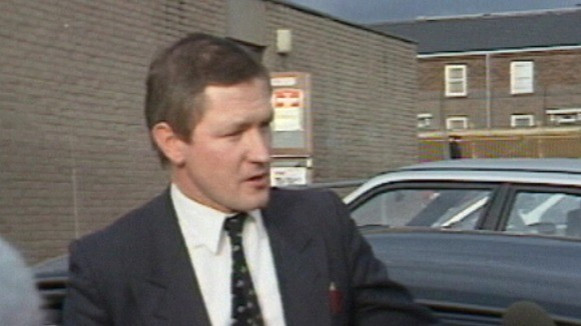 David Cameron has apologised after a damming report revealed "shocking" levels of state collusion in the murder of Belfast solicitor Pat Finucane burt his comments have failed to calm the dead man's family who have condemned the official report as a whitewash.
The review by Sir Desmond de Silva concluded that there was no doubt that British government agents colluded with loyalists to murder the lawyer, although it concluded that there was "no overarching state conspiracy".
Finucane was shot 14 times in front of his wife and children by Ulster Freedom Fighters at his Belfast home in 1989 during the height of the Troubles in Northern Ireland.
The killing was described as one of the most controversial murders of the time.
His family have been fighting for two decades to prove that there was state involvement in his death.
His widow, Geraldine, dismissed the report as a sham and a whitewash. "Yet another British government has engineered a suppression of the truth behind the murder of my husband," she said.
Relentless attempt to defeat justice
De Silva said in his report: "A series of positive actions by employees of the state actively furthered and facilitated his murder and in the aftermath of the murder there was a relentless attempt to defeat the ends of justice.
"My review of the evidence relating to Patrick Finucane's case has left me in no doubt that agents of the state were involved in carrying out serious violations of human rights up to and including murder.
"However, despite the different strands of involvement by elements of the state, I am satisfied that they were not linked to an over-arching state conspiracy to murder Patrick Finucane."
The review stated that Royal Ulster Constabulary officers suggested killing Finucane, failed to stop the attack and then hindered the murder investigation.
It also found that MI5 knew about the murder plot two months before it happened and took no steps to protect him.
Cameron told MPs after the report was released: "The collusion demonstrated beyond any doubt by Sir Desmond - which included the involvement of state agents in murder - is totally unacceptable.
"We do not defend our security forces - or the many who have served in them with great distinction - by trying to claim otherwise. Collusion should never, ever happen.
Dirt under the carpet
"So on behalf of the government - and the whole country - let me say once again to the Finucane family, I am deeply sorry."
Geraldine Finucane told a press conference: "The dirt has been swept under the carpet without any serious attempt to lift the lid on what really happened to Pat and so many others.
"This report is a sham, this report is a whitewash, this report is a confidence trick dressed up as independent scrutiny and given invisible clothes of reliability but most of all, most hurtful and insulting of all, this report is not the truth."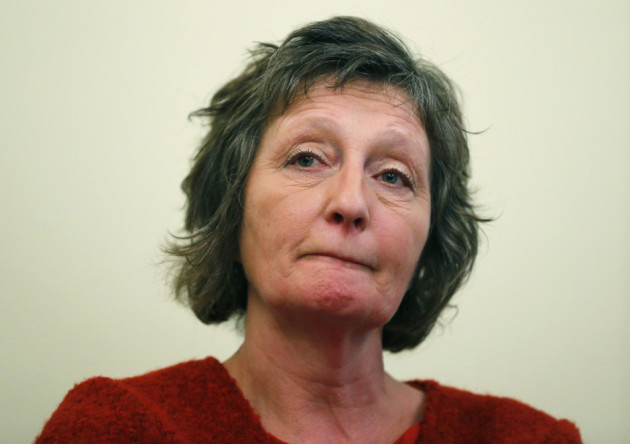 She said of Cameron's apology: "He is a human being. He probably does think it is an atrocious act. But unfortunately he is quite removed from Northern Ireland or what went on in the late 80s so maybe it isn't very hard for him to apologise.
"I will give him the benefit of the doubt and accept the apology but it doesn't go far enough because I don't really know what he is apologising for."
Police Service of Northern Ireland chief Matt Baggott said: "The police service are to keep people safe, and we are very saddened and disappointed by these findings. This murder should never have happened, and now there needs to be due process and we will analyse the findings of the review."