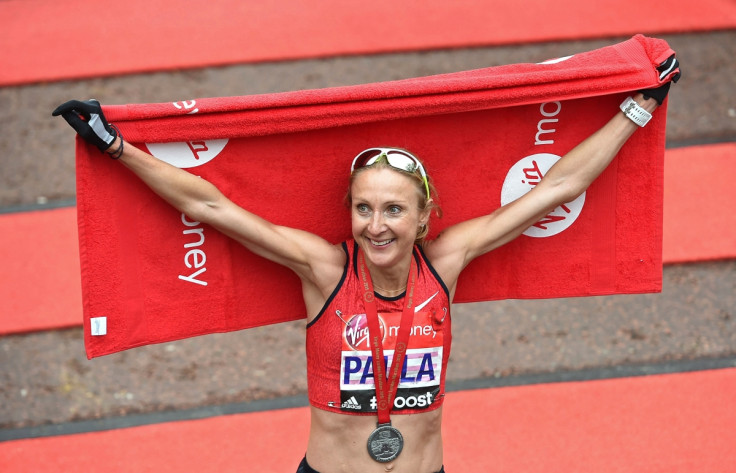 Paula Radcliffe has insisted in no uncertain terms that she has never taken performance-enhancing drugs, despite feeling indirectly implicated during a meeting of the House of Commons Culture, Media and Sport select committee on 8 September.
In the hearing to discuss last month's revelations from the Sunday Times and German broadcaster ARD that saw them obtain 12,000 blood tests from 5,000 athletes over an 11-year period between 2000-11, which were said to reveal an 'extraordinary level of cheating' at the world's most prestigious events, committee chairman Jesse Norman hinted that winners or medallists at the London Marathon and British athletes could potentially be under suspicion of blood doping during his questioning of UK Anti-Doping chairman David Kenworthy.
Although Radcliffe, who won the London Marathon three times between 2002-05 and has long been a staunch campaigner against drugs in sport, was not referenced by name, she subsequently felt compelled to release a detailed statement categorically denying any wrongdoing and claimed to be "devastated" to have been linked with any such accusations while bemoaning the "cloak of parliamentary privilege" she believes has been use to implicate her.
"There is no way that any of my samples ever provided, anywhere, can ever show any suspicion of doping – because it was never the case," the 41 year old further expanded during an interview with ITV News. "I can categorically say that I have never, ever taken any performance enhancing-drugs.
"I feel very angry, very hurt and very sad. I also feel very strongly that I haven't done anything wrong, so why should I be made to feel as though I need to defend myself? It shouldn't happen – an innocent athlete should never ever be put in the position I'm here in today. But having said that, I will do anything I can do to defend myself. I have never done anything wrong, and that will always be the case."
Mr Norman has since denied that his committee intended to name or implicate any athlete. He told BBC Radio 4's Today programme: "Nothing could be further from the intention of the committee than to have named any athlete – in fact no names were given, no allegations were made, no specific athletes were described, no test results were mentioned. In a three-hour hearing what has happened is the press pack have basically taken this single snippet and run off to Paula Radcliffe and attempted to bounce her into some kind of statement and I think that's very unfortunate."
The Conservative MP for Hereford and South Herefordshire had earlier issued a response to Radcliffe in which he stressed that committee members have not yet had access to the Sunday Times' extensive database and denied that parliamentary privilege had been used to implicate any individual.
"Ms Radcliffe's comments appear to focus far more on the Sunday Times's reports than on today's hearing," he said. "But for the avoidance of doubt the witnesses in evidence and the Committee itself at the hearing were all careful not to identify any individual athletes, and did not discuss specific allegations or test results. The Sunday Times database has not been passed to the Committee, and Committee members have not had the ability to consult it. No names of any athletes were mentioned in the hearing except those already in the public domain.
"It is untrue to suggest that 'the cloak of Parliamentary privilege' has been used to implicate any specific individual in any form of doping. Anyone with concerns about this is encouraged to view the hearing online, or to consult the transcript, which will be published shortly."