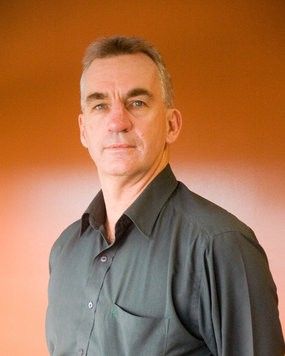 A student whose sexual assault complaint is believed to have prompted the suicide of former cricketer Peter Roebuck told yesterday how he was "groomed online."
Itai Gondo, a 26-year-old student from Zimbabwe, claimed that Roebuck spent days on Facebook luring him to meet before sexually assaulting him in a hotel in Cape Town during Roebuck's visit to South Africa to cover the first Test against Australia.
During the online exchanges, Roebuck insisted Gondo call him "Dad" and offered to help out with his college fees.
When Gondo agreed to meet, Roebuck signed off saying: "OK my boy, bring stick in case I need to beat you!"
Gondo told the Sun newspaper he met Roebuck through a university friend who knew one of 17 "adopted sons" living with the writer in his home in Pietermaritzburg, in KwaZulu-Natal province.
Gondo claimed that he and Roebuck talked for two hours in a hotel suite before Roebuck pinned to him to a bed and sexually assaulted him. The attack only finished after Gondo's phone rang during the attack.
Speaking about the incident, Gondo said: "I was in shock and told myself that it couldn't be happening.
"He has ruined my life," said Gondo.
Roebuck committed suicide by jumping 70ft to his death at a hotel in Cape Town after police officers had arrived to arrest him.
Roebuck had previously been suspended sentence in 2001 after beating three young boys with a cane.
Mr Roebuck skippered English county Somerset in the 1980s before beginning a long media career, primarily working for Fairfax and the ABC.