Warning: Some of these images appear to show animals in distress, and may be upsetting.
Pet owners in China are turning to acupuncture to help treat their injured cats and dogs. The traditional practice has been used on humans for more than 2,000 years and is now being tried on animals. An increasing number of pet owners are turning to alternative therapy when they feel conventional medicine has failed.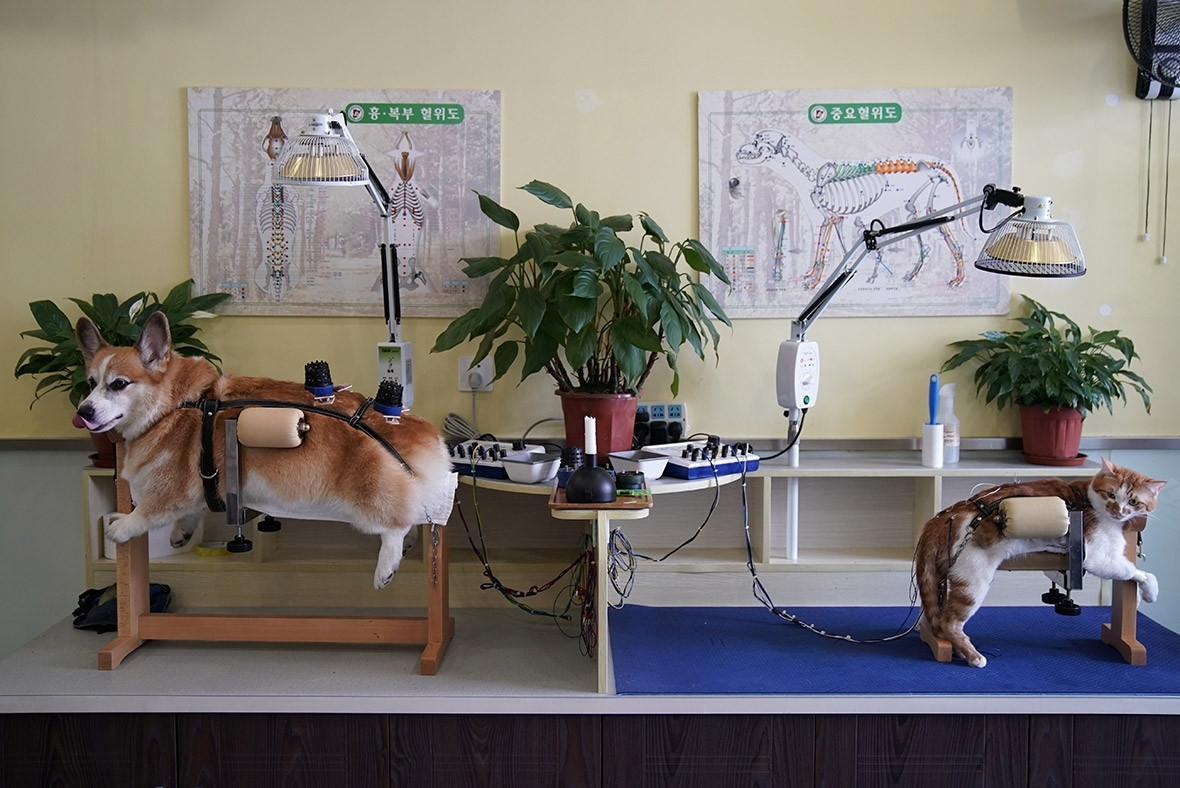 Acupuncture is one of the most widely-practiced strands of alternative medicine in China and is based on the theory that inserting and manipulating fine needles at specific points in the body, known as meridians, helps to promote the flow of "Qi", or energy. Documented scientific evidence for its effects is patchy.
Shanghai TCM (Traditional Chinese Medicine) Neurology & Acupuncture Animal Health Centre specialises in acupuncture and moxibustion for animals. A mild electrical current is passed through needles inserted into the skin of the cats and dogs. The pets are then given moxibustion, a traditional treatment in which dried mugwort herb is burned to apparently stimulate particular acupuncture points.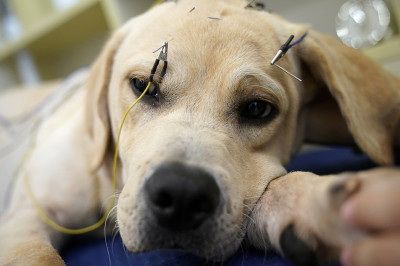 Shanghai resident Dong Hanyang takes five-year-old husky Lulu to the clinic nearly every day in a pram. Lulu's hind legs have been paralysed since she got into a fight in June. Dong claims that after more than 30 treatments, Lulu has been able to move her hind legs slightly.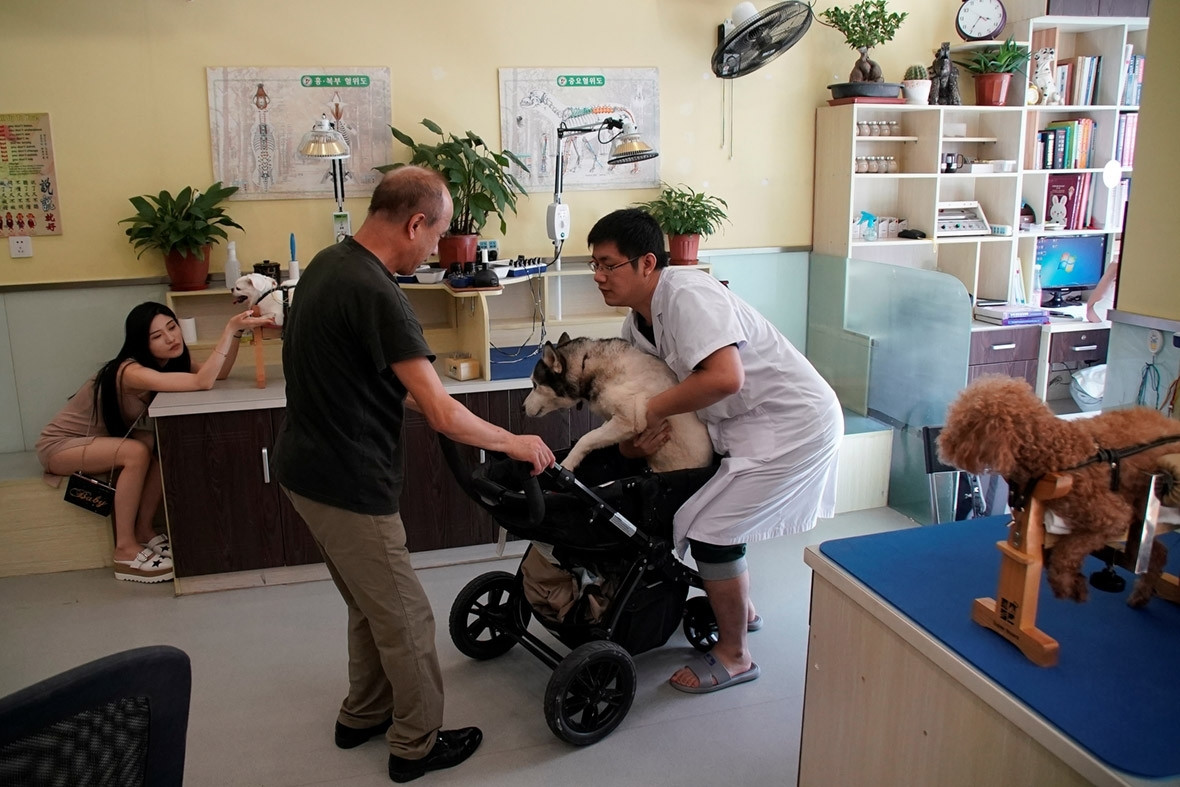 Another satisfied client, Wang Xijuan, 74, claims her cat can "walk now, jump and even fight with other cats" after just four treatments.
It is not known how the cats and dogs feel about the unconventional therapy, but it has to be said that they don't generally look too happy about it. However, the same could probably be said of most veterinary treatments.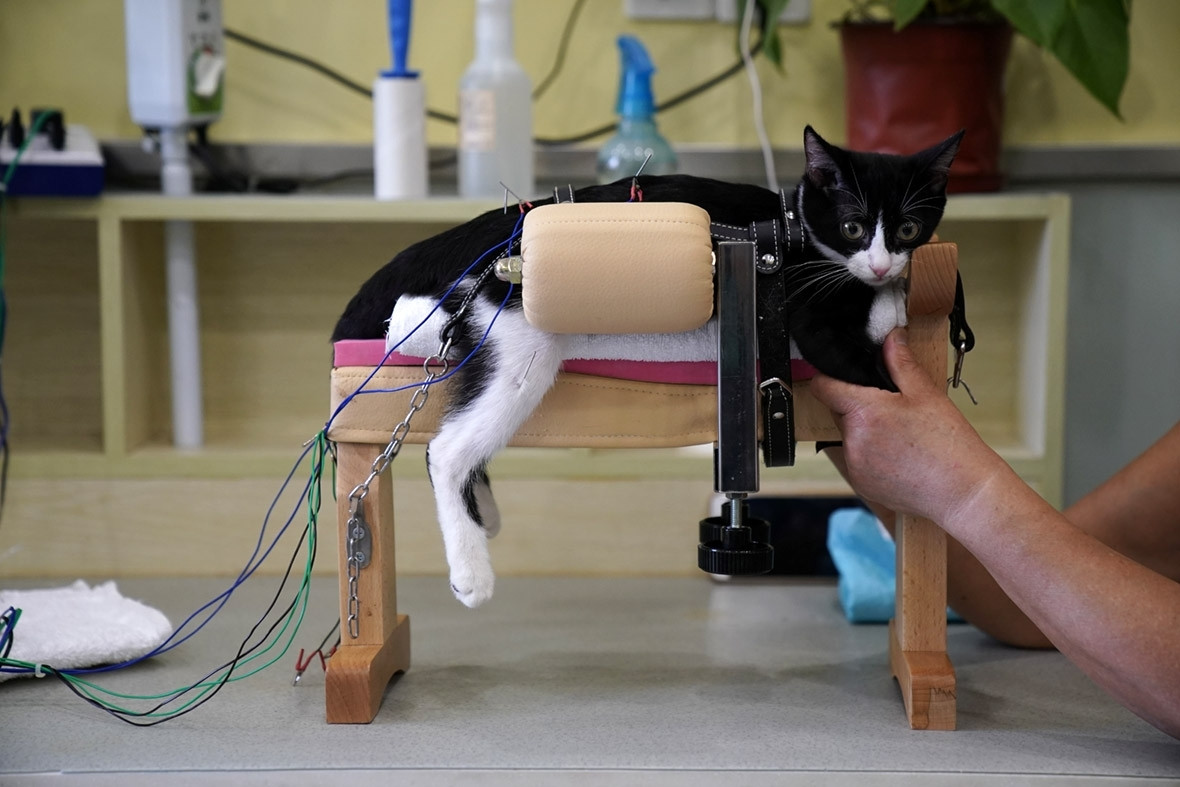 Jin Rishan, a specialist at the Shanghai TCM animal clinic, says the centre has treated over 2,000 pets with neurological problems since it opened four years ago, and at least 80 percent of the animals have showed improvements in mobility. "Making a paralysed and dependent dog stand up is our ultimate goal," Jin said.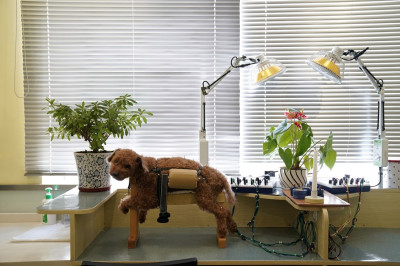 A single acupuncture session costs 260 yuan (£30) and lasts for about 45 minutes.