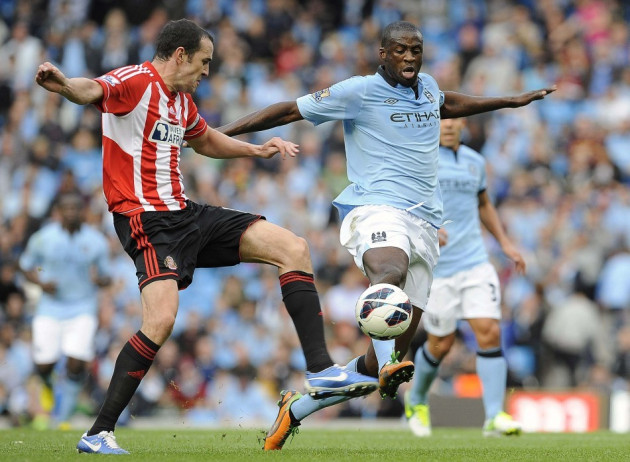 The chief executive of the Premier League, Richard Scudamore, has revealed the FA are contemplating a winter break for English top flight games, similar to the model employed by Spain, Italy, Germany and other European leagues. However, it seems the timing of the break is creating some trouble.
The regular English season consists of the Premier League, the FA Cup and the League Cup, in addition to European commitments for the top teams. In contrast, league seasons on the continent have only one domestic cup competition. The issue is that each of England's three club titles - the league, the FA Cup and the League Cup - are run by different organisations - the Premier League, the Football Association and the Football League, respectively - and each is unwilling to change format or alter the structure of the competition.
"We are not inclined to reduce the number of clubs in the Premier League. Similarly, the Football League don't want to lose the League Cup. It's a huge source of funding for the Football League and it is a big solidarity play between the leagues," Scudamore explained, adding, "As for the FA, they don't want to give up replays in the FA Cup, so we all sit down and we all look at each other, but it's pretty hard for those of us in English football to create that two-week space."
Question of Money
The Premier League recently announced a £3bn television deal (spread over three years and representing a 71 percent increase) and, obviously, fewer teams in the league means fewer games and therefore less money.
The League Cup is protected for similar reasons. It represents a big source of income for the Football League and is also considered something of a youth tournament, with major teams often fielding promising youngsters in an attempt to give them first team experience.
Finally, there is the FA Cup and while money is not an issue here, tradition is. The FA are reportedly unwilling to alter the format of the competition and remove the necessity of replays - four midweek dates in the second half of the season - which could go a long way to providing at least a week's worth of rest between December and January.
Scudamore then attacked UEFA and FIFA, accusing them overworking players with breaks for international games, particularly friendlies.
"... if you look at who is taking more dates out of the calendar, it is UEFA and FIFA. The August friendly has gone, but they are replacing it with nine weekend double-headers over two years, which rules more weekends out for us. It's a small consolation, but it has actually made things worse," he explained.