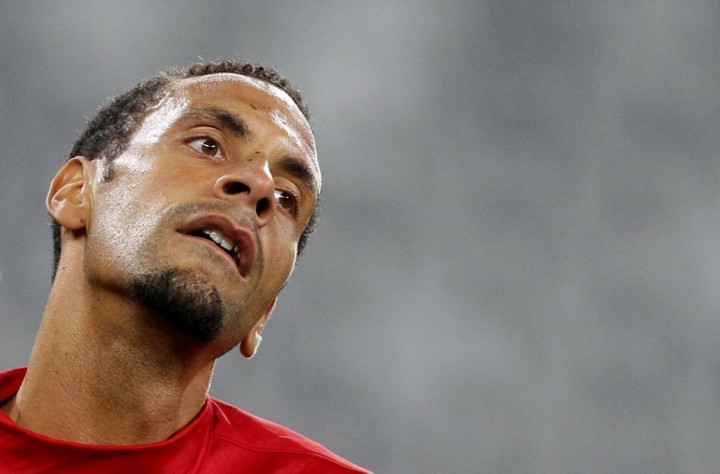 Manchester United manager Sir Alex Ferguson is furious with England centre back Rio Ferdinand and has threatened to take disciplinary action against the 32-year-old defender. The United veteran refused to appear in one of the "Kick It Out" anti-racism T-shirts that were worn by many Premier League footballers this weekend during pre-match warm-ups.
"I'm very disappointed because I said in the press conference that the players would be wearing it. It had the support of the PFA, and every player in the country should have adhered to that from the PFA's request. We are all wearing the badges and he goes and he lets us down," Ferguson said in a Daily Mail report, adding ominously, "It's embarrassing for me. But we'll deal with it, don't worry."
The Sun reports Ferdinand will be fined £220,000 (two weeks' wages) and his United future is under review. He was not alone though. Reading striker Jason Roberts did not wear a T-shirt either and, in fact, the entire Swansea City and Wigan Athletic squads chose not to wear them. Across the country, Manchester City's Joleon Lescott refused to wear the T-shirt and others, like Aston Villa's Fabian Delph and Darren Bent, both took their T-shirts off early and threw them to the ground.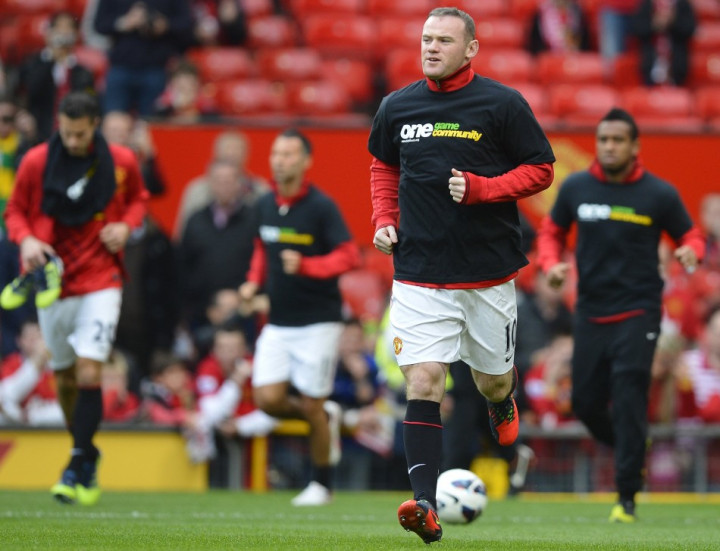 "I'm totally committed to kicking racism out of football but when there's a movement I feel represents the issue in the way that speaks for me and my colleagues, then I will happily support it," Reading's Roberts explained, adding, "I think people feel let down by what used to be called 'Let's Kick Racism Out of Football'. People don't feel like they have been strong enough."
Roberts' comments and stance are believed to be representative of the general feeling among black footballers in England, who are upset at the leniency shown to John Terry by the FA's inquiry panel and the subsequent lack of a powerful response from Kick It Out themselves. Chelsea have confirmed they will initiate internal disciplinary action against Terry but comments by manager Roberto Di Matteo, who suggested that Terry's own feelings of guilt were a punishment in themselves, are unlikely to be appreciated by black players.
Questions over the length and severity of Terry's punishment were also raised by Lord Triesman, a former chairman of the FA, who also raised the matter of Liverpool striker Luis Suarez's racial abuse of United left back Patrice Evra; for which the Uruguayan recieved an eight-match ban and a £40,000 fine.
Long-serving managers Ferguson and Arsenal's Arsene Wenger, meanwhile, have been scathing in their attacks on players refusing to wear the T-shirts, stating this fight needed all footballers to unite.
"They [black players] are they main targets of this campaign and if they don't join it, it will not be credible. We all need to fight against this, so they need to be on board. If they feel the punishments being given out for racist incidents are not enough, they need to express this in a different way. It will be sad if they don't join in," Wenger explained.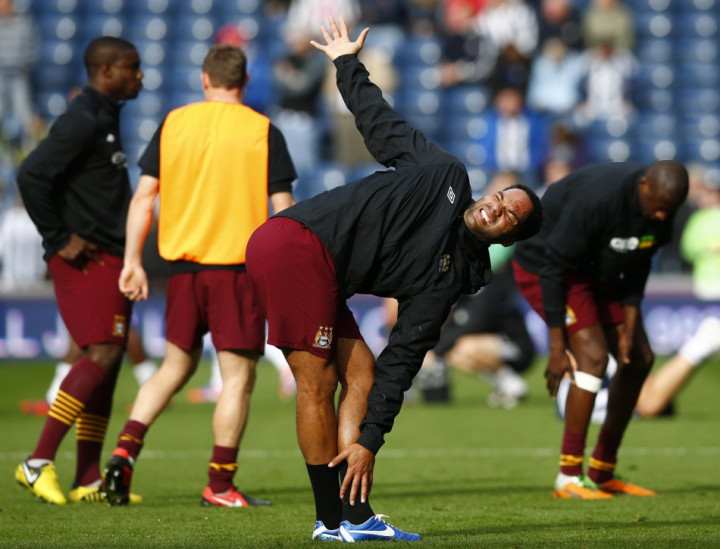 Other managers across the league, including Manchester City's Roberto Mancini, Swansea's Michael Laudrup and Stoke City's Tony Pulis, were more cautious in their comments, suggesting the wearing of the T-shirts should be an individual choice.
"The issue isn't a football one, it's social," Laudrup, an ex-Danish international, said in the Daily Mail article, adding, "You can't tell players, 'You have to do it'. This is the opinion of the players [not wearing the shirts]. You have to ask them, not me. There are things you have to leave to each person."
The T-shirts, worn as a sign of solidarity against the spectre of racism in English football and as a means to promote awareness of the issue, have become a hot issue because of the continuing fall-out from the racism scandal involving Chelsea centre-back Terry and QPR's Anton Ferdinand (Rio Ferdinand's younger brother).
Terry and Anton Ferdinand were involved in a heated dispute in a Premier League match in October and after being acquitted in a criminal case, the Blues veteran was found guilty of racial abuse by an independent FA hearing. He was sentenced to a four-match ban and a £220,000 fine, which has been accepted.
Many prominent black players believe that the 'Kick It Out' campaign is more about sloganeering than action, however, and that Europe's football authorities are merely paying lip service to eradicating prejudice in the game. Last year, for example, UEFA fined Porto £16,000 after its fans racially abused Manchester City striker Mario Balotelli. In the return fixture, City were fined £25,000 for kicking off one minute late.