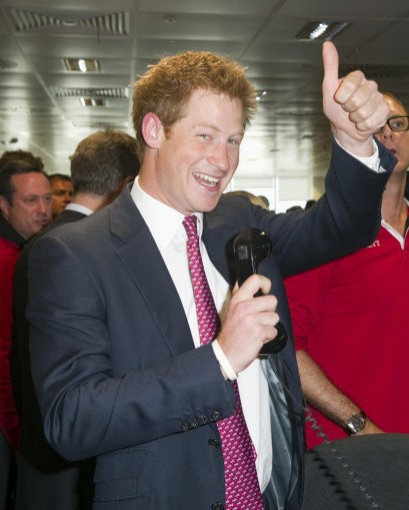 Prince Harry walked in to a local police station on Saturday where his friend, Thomas van Straubenzee, was reporting a robbery. It was the first time that a prominent royal was believed to be entering a police station to report a crime, it has been reported.
Prince Harry was talking to Thomas van Straubenzee over phone when a robber took away his best friend's Blackberry. On hearing the scuffle, Harry immediately drove to the streets of Battersea, South-West London, with his security officer.
Harry was in his Clarence House residence when the incident took place on November 30. He found his friend at the local police station in Battersea Bridge Road, reporting the crime. Harry gave a witness statement too.
"Prince Harry came into the station to give a statement. It was a separate statement from the one given by his friend who was mugged," the Daily Mail has quoted a police spokesman as saying.
"Prince Harry joined a friend at a police station in South London after his friend had reported a robbery. By the time Prince Harry arrived to be with his friend, the police investigation into the incident had already begun," the Daily Mail has quoted a Clarence House spokesman as saying.
"The investigation is ongoing, so we cannot comment further," he added.
The police have arrested a person on suspicion of robbery. He was bailed out and would be rejoining the investigation in January 2012.
The 27- year old Prince Harry is a trained helicopter pilot, and was just back from a helicopter training in the U.S.
Van Straubenzee, 28, was an usher at Prince William's wedding in April.