In the wake of the Prism scandal, where US National Security Agency (NSA) was alleged to have been given direct access to customer data held by America's largest tech companies, the Indian government has launched a wide-reaching surveillance programme to monitor citizen's emails and phone calls.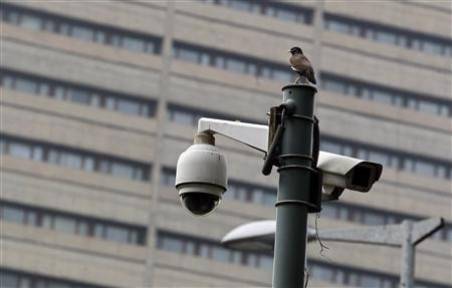 The Central Monitoring System (CMS) was announced in 2011 but did not begin to roll out until April of this year. Eventually it will give Indian national security agencies and income tax officials access to 900 million Indian landline users and 120 million internet users.
The CMS will also allow agencies to listen in on and record phone calls, and read private emails and text messages. It will also be used to monitor posts shared on websites such as Facebook, LinkedIn and Twitter, and to track users' search histories on Google.
Indian security agencies will not need to seek approval from courts or parliament before accessing data, nor will they need permission from private telecommunications companies.
Nine government agencies will have access to the CMS, including domestic monitory agency the Intelligence Bureau (IB), the Central Bureau of Investigation (CBI) and the income tax department.
The CMS is only possible thanks to India's lack of concrete privacy laws. The new surveillance system operates under the Indian Telegraph Act, which was created in 1885 by British colonialists and gives the government freedom to monitor private communications.
The Indian government has increased its cyber-surveillance efforts since 2008, when a Pakistani militant group launched 12 coordinated attacks on the city of Mumbai, killing 166 people.
"Security of the country is very important. All countries have these surveillance programs," a senior official within India's telecommunications ministry told Reuters. "You can see terrorists getting caught, you see crimes being stopped. You need surveillance. This is to protect you and your country."
Human rights and privacy researchers however have criticised the CMS, focusing particularly on how it allows agencies to circumvent court approval:
"The many abuses of phone tapping make clear that that is not a good way to organize the system of checks and balances," said Anja Kovacs, of the Centre for Internet and Society. "When similar rules are used for even more extensive monitoring and surveillance, as seems to be the case with CMS, the dangers of abuse and their implications for individuals are even bigger."