Prithvi Shaw's 'Fan Nightmare': 4 controversies involving young Indian cricketer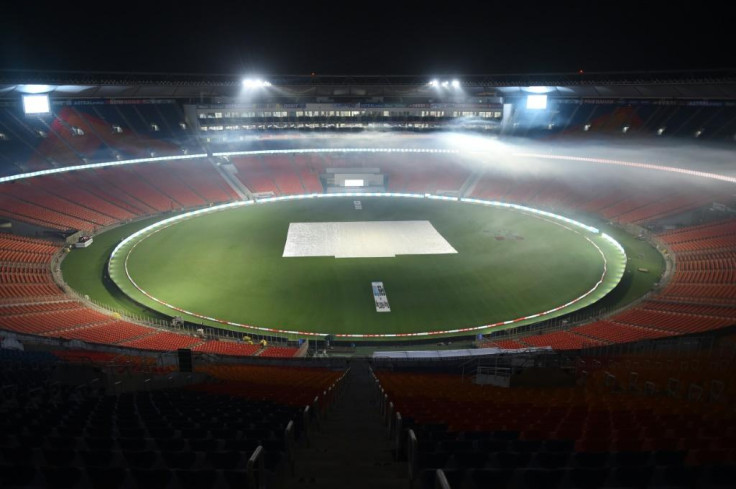 KEY POINTS
Prithvi Shaw has emerged as a controversial figure in cricket
He failed a Yo-Yo test ahead of IPL 2021
Shaw scored a century on his Test debut
Prithvi Shaw came into the limelight at a very young age and was believed to be a special talent from his school cricket days. A 15-year-old Shaw scored a historic knock of 546 runs off 330 balls in a single innings during a game in the Harris Shield, a renowned inter-school cricket tournament in Mumbai. By doing so, he broke an 80-year-old record for the highest individual score (515 runs) by an Indian in junior cricket.
Shaw went on to make a name for himself in Ranji Trophy, India's domestic competition for First-Class cricket. He then grabbed an India debut in 2018. It did not surprise anyone when Shaw scored a century on his international debut, which came in a Test against West Indies in the home ground.
The 23-year-old explosive batter has now represented India in five Tests, six One-Day Internationals (ODIs), and one Twenty20 International (T20I). However, Shaw has failed to cement his spot in the national team in any format. While Shaw has not played for India in over 18 months, he has been involved in several controversies since 2019.
Selfie controversy
Shaw's latest controversy got out of hand as there were police arrests, an alleged assault, and vandalism involved. Shaw recently met a friend for dinner at a five-star hotel in Santacruz, Mumbai. He was then approached by some unknown people for selfies. The opening batsman agreed to pose with two people for photos. After some time when the same group returned, demanding for more selfies, Shaw denied their request, saying he didn't want to be disturbed anymore.
To get rid of the group, Shaw's friend called the hotel's manager, who eventually asked the accused to leave the hotel. When the cricketer left the hotel with his friend, the accused were waiting with baseball bats. They smashed the front and rear windows of Shaw's friend's BMW.
A total of eight people were reportedly booked for attacking Shaw. One of them was identified as Sapna Gill, a social media influencer, who has over 2,20,000 followers on Instagram.
In the latest update from the case, Gill's lawyer Ali Kashif Khan Deshmukh alleged that Shaw was partying earlier and in a drunken state, when he hit the woman with his bat.
A video from the incident has gone viral. In the short clip, the Delhi Capitals star can be seen on the street, holding a bat, as a girl can be heard accusing Shaw and his friends of assault.
Cough syrup controversy
As a part of the anti-doping testing procedure of the Board of Control for Cricket in India (BCCI), Shaw's urine sample was collected in February 2019 during the Syed Mustaq Ali trophy match in Indore. Terbutaline was discovered in the material after it was examined, which is a chemical included in World Anti-Doping Agency's (WADA's) Banned List of Substances as being illegal both in and out of competition.
Due to a doping offence during the 2018–19 season, he was suspended until Nov. 15, 2019. The young cricketer later stated that he accidentally consumed the prohibited drug found in cough syrups.
Broke Covid-19 lockdown guidelines
In May 2021, Shaw was stopped and questioned by police for breaking lockdown guidelines and travelling to Goa for vacation. The Mumbai cricketer was reportedly unaware of the rules in place by the Maharashtra government as left the state for Goa without applying for an e-pass.
Failed a Yo-Yo test
Ahead of the Indian Premier League (IPL) 2022, Shaw failed the Yo-Yo test at Bengaluru's National Cricket Academy (NCA). Yo-Yo test is an endurance fitness test that involves running between markers placed 20 meters apart at increasing speeds and is a major criterion for team selection.
While 16.5 is the cut-off for male athletes in the Yo-Yo test, Shaw had received a score of less than 15.
© Copyright IBTimes 2023. All rights reserved.