Pro Kabaddi League: India's Ancient Sport to Land Professional Footing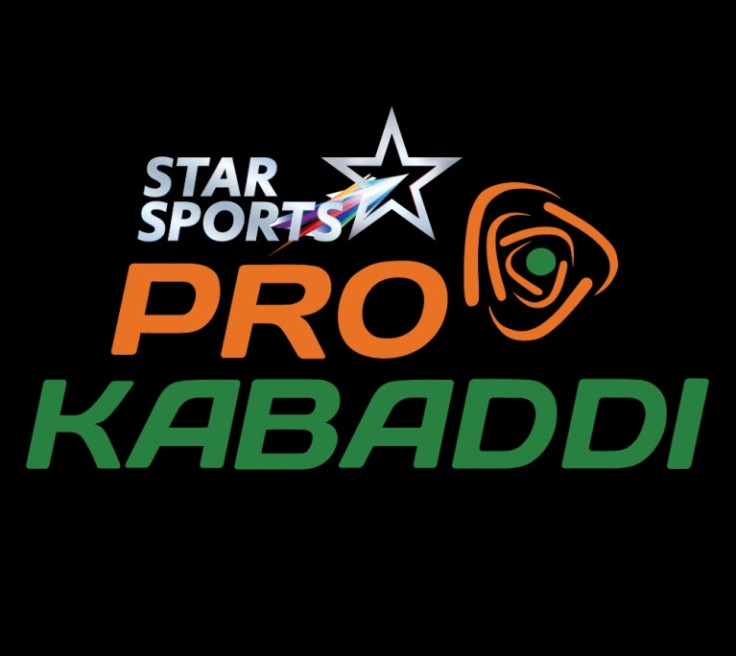 Rupert Murdoch's Star TV, Indian tractor tycoon Anand Mahindra, and veteran sports commentator Charu Sharma have teamed up to launch the so-called Pro Kabaddi League, moving into uncharted territory for Indian sports.
Together with their business partners, this trio are trying to get the cricket-crazy and football-loving India to warm up to the idea of a professional kabaddi league.
The Pro Kabaddi League could do for the sport what the Indian Premier League (IPL) did for cricket and what England's Premier League did for club football.
The Sport
Kabaddi is a contact sport featuring two teams of seven players. It is played on a 1,400 sq foot area divided into two halves: one for each team. A match lasts 40 minutes.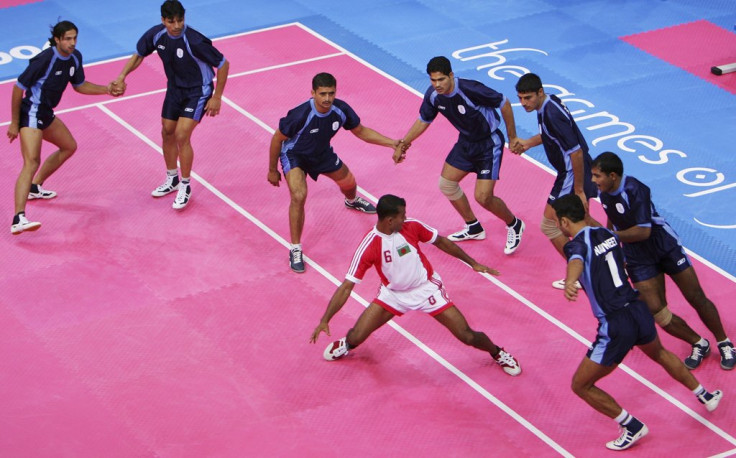 Bangladesh's Abu Salah Musa (in red and white) is seen making a raid on the Indian team at the 15th Asian Games in Doha, Qatar, in 2006.
AFP / Getty Images
Each team sends into the other's half a raider, who is expected to cross a line, touch as many opponents as he can and return.
The defenders have to stop the raider from returning, by pinning him down.
While India has exported kabaddi to over 30 countries, nobody has tried to build a league around it. Most national teams are unknown in their home countries.
India's national kabaddi squad has won every tournament in the Asian games, after successfully lobbying to have the sport introduced in the games in 1990.
But kabaddi is not a mainstream sport in the subcontinent, where most households dream of producing cricketing stars.
Inadequate patronage, limited largely to semi-urban and rural India, and the absence of a commercially rewarding model for players and patrons has pushed the sport to the sidelines in India.
Sharma reckons Pro Kabaddi League can revive the sport's glory.
"Ours is a crusade fighting thick and deep-set vaults of perception in our own country about our own sport," says Sharma.
"The league will showcase the new sophisticated format to the rest of us. In time, we will realise we were silly not to support it," Sharma told IBTimes UK in an interview.
Birth of the League
Sharma and Mahindra, a soccer enthusiast who owned a football club in Mumbai, have floated Mashal Sports to promote the Pro Kabaddi League (PKL).
Mashal has the permission of the Amateur Kabaddi Federation of India (AKFI), the official body for the sport in India, to conduct the league.
Star India is the broadcast partner and will televise the league live – on Star Sports 2, Star Sports 2 HD, and Star Gold – with commentaries in Hindi and English. Star's proven advertising muscle is expected to bolster the league.
"Like every Indian, I was always aware of kabaddi but it was my brother-in-law [Sharma] who reintroduced me to the sport," says Mahindra.
"Charu had been providing commentary for the sport during the Doha Asian Games in 2006 and he enlightened me on how the game had evolved and almost reinvented itself into a modern, competitive international offering with a global fan following.
"While Charu had piqued my interest, it was former NBA International President, Heidi Ueberroth who made me think about kabaddi very seriously. In 2010 during her visit to India, Heidi mentioned being captivated by the sport she saw on Indian television. Given its fast pace, action packed raids and the combination of strategy, teamwork and athleticism, she convinced me that kabaddi was the 'complete sport' that was ideally suited for television audiences. That really set the ball rolling and led to PKL as you know it today," Mahindra told IBTimes UK.
Business Model
Mashal has modelled PKL on the hugely successful IPL, the T20 cricket tournament.
The league has eight city teams: Delhi, Mumbai, Kolkata, Pune, Patna, Vizag, Jaipur and Bangalore.
Team owners include media entrepreneur Ronnie Screwvala, Bollywood actor Abhishek Bachchan, banker Uday Kotak, retail entrepreneur Kishore Biyani, Rajesh Shah of the Mukund Group, and companies such as the GMR Group and the Murugappa Group.
Team owners buy team rights for 10 years and pick players through an auction. Owners make their money from sponsorship, ticket sales and winnings.
A team, Sharma says, will end up spending around $830,000 (£488,911, €617,991) a year and the league will require investments of $13m to $17m a year.
Rewards
PKL, according to Sharma, packs benefits for all stakeholders. Sponsors, for instance, stand to benefit from kabaddi's semi-urban and rural appeal. "If you believe kabaddi is a Tier II or Tier III sport, then backing teams and the league is a great way to reach your target audience across India."
For the players, the league provides a platform that can mentor many more kabaddi enthusiasts from across the world, alongside being a great income source.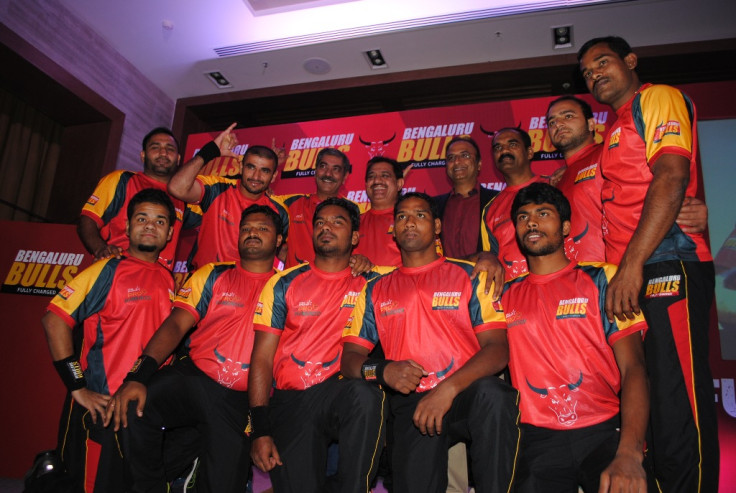 The Bengaluru Bulls team with owner Uday Sinh Wala, coach Randhi Singh and Charu Sharma (last row).
Bengaluru Bulls
Londoner Michael Adam Dubery, 20, playing for the Bangalore team, told IBTimes UK he got lucky with his selection. Dubery, visiting India for the first time, is one of 24 foreign players.
Senior Indian kabaddi player Manjit Chillar, who captains the Bangalore team christened 'Bengaluru Bulls', says the league will boost the sport he loves.
"Kabaddi has the media's attention now and could enjoy year-round coverage going forward. This will take the sport to many more people, encouraging rookies," adds Chillar.
But unlike the IPL, which garnered massive advertiser and sponsor interest, the kabaddi league will look like a slow starter.
The promoters, however, remain undeterred.
"While I wouldn't want to make direct comparisons with other sports, we believe that in the long run, if marketed correctly, kabaddi can compete with the best in terms of audience mindshare," says Mahindra.
The Pro Kabaddi League, which starts on 26 July, hopes to lead the sport's revolution. But can it?
"I believe that increasingly, just as in the West, there is a growing interest in team ownership and promoting sports beyond cricket in India... a country of a billion plus people cannot remain captive to just one sport," according to Mahindra.
But can the Pro Kabaddi League trigger an entire nation's interest for the sport? The next five weeks could tell us just that.
© Copyright IBTimes 2023. All rights reserved.