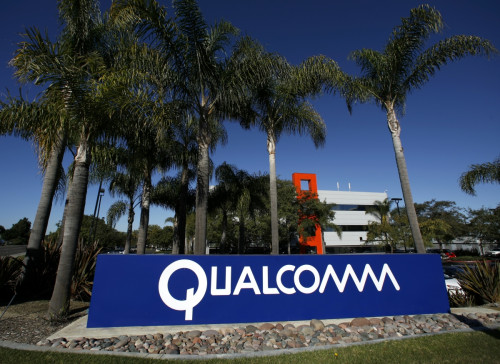 Ultra HD video streaming is soon to get the kickstart it needs to go mainstream, as Qualcomm reveals its latest Snapdragon processor, for use in Smart TVs.
Announced at the CES technology trade show in Las Vegas, the Snapdragon 802 features a quad-core, 1.8GHz central processing unit with enough power to stream four different Ultra HD (also known as 4K) videos on the same television.
Of course, such a feat would never be needed, but this brag goes some way towards demonstrating the power of Qualcomm's new chip - and how much televisions of the near future are becoming more like computers in their own right.
The extra power will make Smart TV apps and games more intensive and feature-filled, while multitasking between them, Skype calls and television itself will be quicker than ever.
While four Ultra HD streams on one television is pointless, the processor would be able to share the video with other devices connected to the same Wi-Fi network, such as smartphones and tablets.
As for regular 1080p HD video, the chip has a feature called Hollywood Quality Video, or HQV, which attempts to upscale full HD to "a level approaching" Ultra HD, Qualcomm claims, although we are yet to see how successful this process is.
Manufacturers will get access to the Snapdragon 802 early this year, with the first devices expected to go on sale over the summer and towards the end of 2014.
By controlling the processors of both our smartphones and smart TVs, Qualcomm is able to corner the market and provide a system integrated the two device types, leading to what the company calls "the ultimate home entertainment experience with compelling new ways to watch, play and interact."