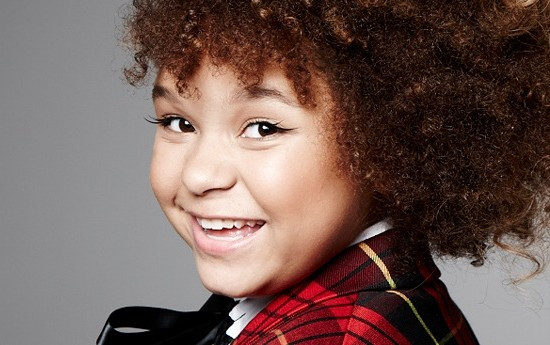 US X Factor contestant Rachel Crow left everyone shocked when she fell to the floor and sobbed uncontrollably after finding out that she was leaving the competition.
Her reaction to the news made for awkward viewing as the 13-year-old singer burst into the most gut-wrenching sobs and had to be comforted by the stunned judges and her mother, who rushed to the stage.
X Factor host Steve Jones was left speechless by the dramatic outburst and clearly did not know what do to comfort the youngster. Luckily, the TV mogul and judge Simon Cowell stepped in and picked the teen up from the floor while cameras cut away from the heart-breaking scene.
The shattered teen was a shadow of her former bubbly self as she wailed "Mommy, you promised me" to her visibly distressed mother.
Crow, who has become known for her larger-than-life personality, received the axe after she found herself ranked with Marcus Canty in the bottom two of the show's top five contestants.
Following the showdown, Cowell and fellow judge LA Reid both chose to save their own acts, while Paula Abdul sought to save Rachel, which left the final decision to a confused Nicole Scherzinger.
She was torn between the two acts, resulting in a deadlock in which the public had the final vote.
The Pussycat Doll welled up in tears herself as she saw the effect that her decision had on the emotional teen and she wept with her hands to her face.
Jones added further to the tense spectacle when he asked an unresponsive Nicole if she had anything to say.
After the cameras cut to footage of Rachel's appearances on the show, she managed to compose herself for long enough to say a few words and thank her fans.
Choking back her tears, she said: 'I just love you so much, everybody, for voting for me even though you didn't. Thank you for giving me this because, without you, I am nothing."
Watch the shocking scenes below...