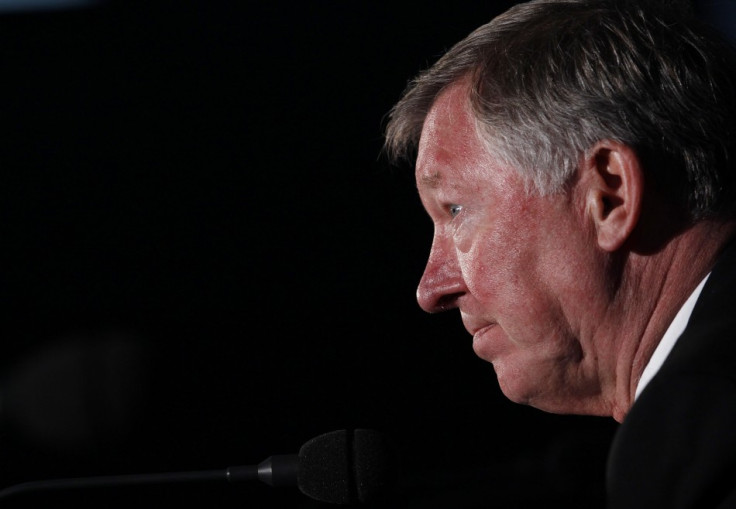 The ongoing racism row that has gripped world football has taken another dramatic turn with none other than Sir Alex Ferguson himself taking it to the field to blast bitter rivals Liverpool.
The outspoken Manchester United boss has alleged that Liverpool are leaking information to the media over the investigation into the episode involving his own defender Patrice Evra and Liverpool's Luis Suarez.
Suarez has been charged with using racist language against Evra following a month-long investigation by the FA. Liverpool are furious over the charges and have vowed to defend tooth and nail to clear the Uruguayan striker's name. The FA has asked both the English giants not to reveal the details of the investigation.
"We have been asked by the FA not to say anything about the Evra situation and we have abided by that. I think Liverpool have been drip-feeding a lot of stuff in the last couple of weeks, but that's up to the FA to decide on that," the Star has quoted Fergie as saying.
"I have no stance on their (Liverpool's) agenda over the past couple of weeks. I understand they want to protect their player. He's an asset, you can understand that, but we're just abiding by the FA."
According to the newspaper, Sir Alex has expressed dismay at Poyet's outburst against Evra and said: "I'm more surprised by Poyet's remarks. I think that's inappropriate at the time when people throughout the world are condemning racism. I think he's chosen the wrong time. I think he's supporting someone from his country and I don't know how the question was loaded to him.
"It could have been loaded in a way that maybe nobody actually referred to exactly that incident, but it seems to me that his criticism of Evra is a bit silly."