A man has died after he was chased and restrained by police in a shop in Dalston, east London, in the early hours of Saturday morning (23 July).
CCTV footage showed a police officer restraining the 20-year-old man in Yours Locally on Kingsland Road. Another plain-clothed man intervenes and helps the officer tackle the man to the floor.
The dead man has been named locally as Rashan Charles.
The man was "taken ill" after he tried to "swallow an object" after running into the shop, police said. Police officers chased the man down the street and into the shop after they stopped his vehicle on Kingsland Road at 1.45am.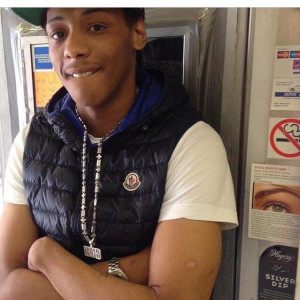 "The man entered a shop in Kingsland Road, where he was seen to be trying to swallow an object. The officer intervened and sought to prevent the man from harming himself, but he was then taken ill," a police spokesman said.
The Independent Police Complaints Commission (IPCC) has launched an investigation into the incident. After the man became unwell, the police officer and paramedics provided first aid, the IPCC said.
The commission said it had obtained evidence which indicated that "an object was removed from [Charles'] throat at the scene."
The Metropolitan police commander for Hackney, Simon Laurence, said: "There is likely to be speculation over the next few days regarding what led to this man becoming ill, so I would encourage people to keep up-to-date with the IPCC's statements, as and when they are released."
He stressed that "officers are not exempt from the law and we would not wish them to be."
The man was taken to the Royal London Hospital where he died shortly afterwards.
Locals have responded furiously to the police's actions on Twitter, where the hashtag #JusticeForRash is trending.
"He didn't resist arrest when the policeman first got him he walked with him. So why did he slam him to the floor?" one person wrote on Twitter.
NUS Black Students tweeted: "Rashan Charles - Murdered in Dalston yesterday by the Metropolitan Police. We stand with Rash's family."
One woman wrote: "He DID NOT resist arrest. He was struggling to breathe & instead of the POLICE OFFICER to notice this he hit him in the head #JusticeForRash."