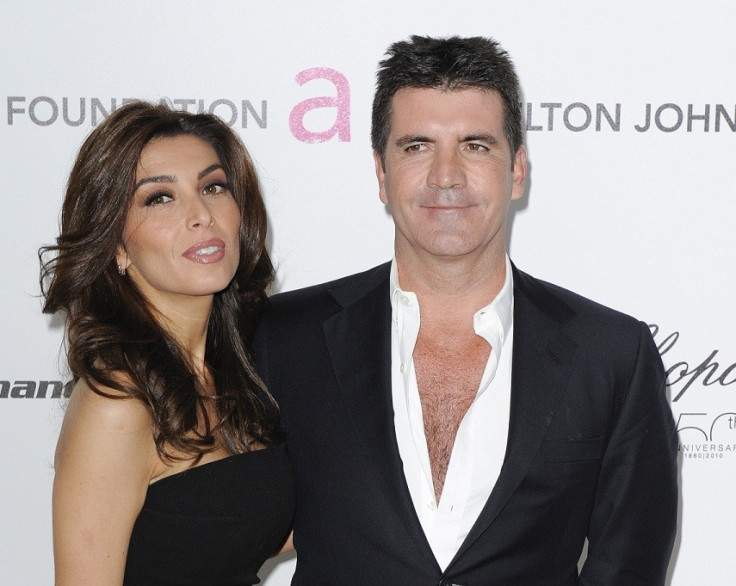 Simon Cowell called off his engagement to make-up artist Mezhgan Hussainy after realising that he had made a big mistake.
According to a new unauthorised biography, Sweet Revenge: The Intimate Life of Simon Cowell, the 52-year-old music mogul told friends that frequently blazing rows had been at the heart of his split with the 39-year-old Afghan woman.
The couple, who got engaged in February 2010, began having problems because Hussainy was said to constantly complain about Cowell's busy lifestyle and his relationships with close female friends.
The book claims that Cowell, who has famously remained friendly with ex-girlfriends Jackie St Clair, Sinitta and Terri Seymour, soon realised that he had made a mistake by asking Hussainy to marry him.
It was also alleged that his 87-year-old mother, Julie, was not a big fan of Hussainy after she lashed at Cowell in public.
An unimpressed Julie allegedly said: "The tension was horrendous. The way Mezhgan behaved made my stomach churn."
However, according to the biography by Tom Bower, Cowell planned to give his ex a £5million home in Beverly Hills as a farewell gift.
The revelations come days after it was revealed that the Britain's Got Talent Judge had had a love affair with former X Factor judge Dannii Minogue.
Cowell told Bower that he and the Aussie had been lovers when she joined the X Factor judging panel in 2007.
He is quoted as describing their relationship as a "genuine love" in the new tell-all book.
"I had a crush on her," he said. "It was her hair, the sexy clothes and the t**s. She was foxy. She was a real man's girl. Very feminine."
He went on to that he wanted to sleep with Cheryl Cole too when his feelings for Dannii cooled. He told friends he was "mesmerised" by Cole and was desperate to get her into his bed.
"When she [Cheryl] walked over, I felt I was the mouse with a beautiful cat. I adored her. And as she got her own way, it drove Louis Walsh mad."