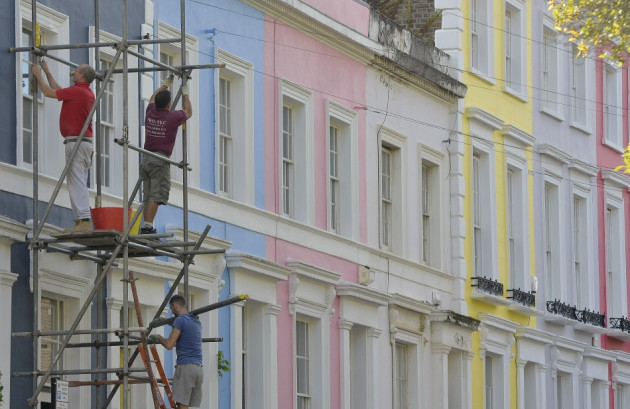 A gauge of future house price growth in the UK rose to the highest level in more than 14 years in November, as the country experiences rapidly rising buyer demand amid shrinking supply.
In a survey by the Royal Institute of Chartered Surveyors (Rics), 59% more surveyors across the country expect house prices to increase further rather than fall over the coming three months.
This is the highest level since September 1999 and "demonstrates the impact that the recovery in demand allied with anaemic supply is having on the housing market", according to Rics.
In November, house prices increased sharply as a net balance of 58% more surveyors reported price growth, compared to 57% in October. The figure marked an eleven-year high, but fell short of the 60% reading predicted by most economists.
Rics added that the regional markets are "responding to the incentives provided by the government and better economic news". The government's Funding for Lending Scheme (FLS) and the Bank of England's Help to Buy scheme have helped people in their home purchases.
While there are still some areas of the UK that are struggling, it appears that, on the whole, the regional markets are now responding to the incentives provided by the government and better economic news.
Supply Shortgage
While the schemes boosted demand for houses, the country suffered from a lack of new supply, resulting in significant house price growth.
Many experts pointed out that the situation will lead to a house price bubble in the country, and the Bank of England recently decided to withdraw the FLS scheme.
Homebuilding is continuing to rise in the country, but the growth is nowhere quickly enough to make up the shortfall that has built up in recent years, according to Rics.
"If there is no meaningful increase in new homes, the likelihood is that prices, and for that matter rents, will continue to push upwards making the cost of shelter ever more unaffordable," Simon Rubinsohn, Rics chief economist said in a comment.
Rising Number of Transactions
Despite the lack of supply of new homes, the number of property transactions is continuing to rise, Rics said.
During the three months to November, the average number of homes sold per chartered surveyor hit 20.6, compared to 15.9 in the same period last year.
Furthermore, a record net balance of 76% of surveyors expect sales levels to increase in the run up to the New Year.