Olympics Flag Arrives in Rio de Janeiro for 2016 Games [VIDEO]
With fond memories of London 2012 Games still fresh in the mind, attention turns to Rio de Janeiro for next Olympics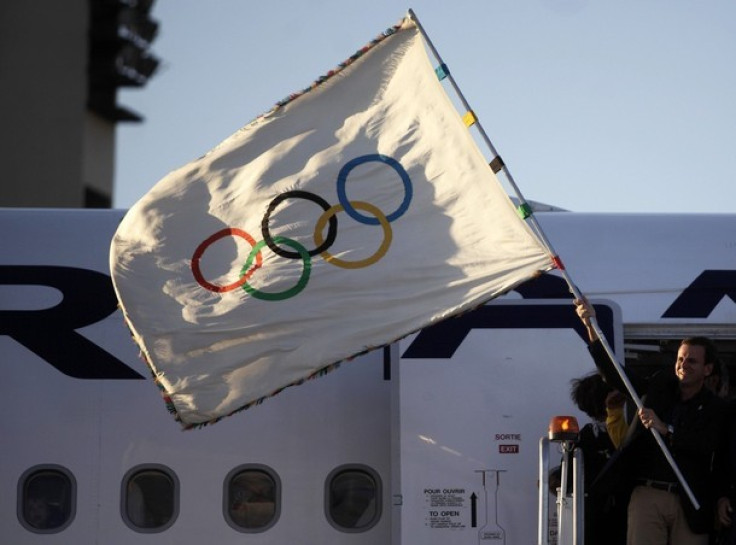 The fond memories of the London Olympics may still linger freshly in the mind, but attention has already turned to the next games in four years' time in Rio de Janeiro.
The Olympics flag, passed by London mayor Boris Johnson to his Rio counterpart, Eduardo Paes, during the closing ceremony, has arrived in the next host city to mark the official start of preparations for the 2016 games.
Paes carried the flag off the aircraft with the president of the Brazilian Olympic Committee, Carlos Arthur Nuzman.
"I see the arrival of this Olympic flag as not the start but the consolidation of an important process of transformation for the city of Rio de Janeiro," said Paes.
"Rio is a city that spent the lion's share of its history, much more time than it should have, looking towards the past. I'm sure that this process of transformation, this turning toward the future, has been consolidated here."
The flag was being taken on to the capital of Brasilia for a ceremony with President Dilma Rousseff before returning to Rio for a tour of its notorious slums, or favelas.
The Rio games, which beat competing bids from Tokyo, Chicago and Madrid, will mark the first time they have been held in South America. By handing the sporting extravaganza to Brazil, the International Olympics Committee (IOC) has acknowledged the growing economic power of developing nations outside the Western world, said observers.
G4S security issues and early questions over empty seats notwithstanding, the London Olympics has received overwhelmingly positive praise for its fantastic facilities, jovial atmosphere and a transport infrastructure that coped with the massive influx of athletes and tourists into the capital.
But concerns have already been raised about Rio's ability to repeat this success when it hosts the games. During a visit in June, members of the IOC said that timelines were "already very tight" and that a considerable amount of work was needed to be done before the beachside metropolis was ready to play host.
The eyes of the world will focus on Brazil in 2014 when it hosts the World Cup. The global football tournament will take place in various cities across the country and Rio will be one of them. Its transport, accommodation and hospitality towards tourists will come under intense scrutiny by Olympic officials and global media.
© Copyright IBTimes 2023. All rights reserved.