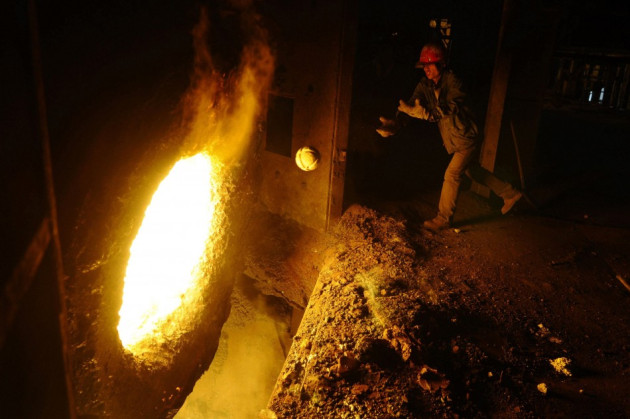 Global miner Rio Tinto exceeded its own iron ore production and output targets last year after a resurge in Chinese demand bolstered a price recovery.
It also set a new record for iron ore shipments, after sticking to an aggressive expansion plan in iron ore in a bid to claim a top Chinese buyer.
Iron ore production climbed to 253m tonnes (m/t), the company said, while global iron ore shipments reached 247m/t tonnes, despite severe weather disruptions and a significant maintenance shut-down during the year.
"Markets remain volatile, but our business continues to perform well. Across the Group we are taking action to roll back unsustainable cost increases. This further enhances our resilience and competitive edge as we enter 2013," says Rio Tinto chief executive Tom Albanese in a statement.
"We achieved record annual iron ore production and shipments as our expansion programme continues on schedule, delivering industry leading returns for our shareholders. Our copper, bauxite, alumina, thermal coal and titanium dioxide businesses all delivered substantial production increases on 2011 levels."
Rio Tinto's expansion plan paid off, with iron ore prices soaring more than 80 percent since September as the world's largest buyer of seaborne traded ore, Chinese steel mills, returned to the market.
The world's second largest iron ore producer also revealed it has forged stronger ties with China, after signing a binding agreement with a Chinese power company for the supply of electricity to Rio Tinto's Mongolian mine Oyu Tolgoi.
It says that commissioning of the ore-processing equipment began in mid-November and first ore was processed on 2 January this year.
The statement adds that the first concentrate production will follow within one month, and commercial production is expected to commence by June 2013.
Benchmark iron ore prices hit a 15-month high last week, reaching $158.50 per tonne.
In other signs of a commodities market recovery, Rio Tinto revealed a boost in copper, thermal coal production and key aluminium making components, such as bauxite and alumina.
Rio Tinto also boosted its 2013 forecast by targeting an annual production rate of 290m/t by the end of 2013 before lifting output to 360 million tonnes in 2015 pending board approval.
Rio Tinto shares posted a 0.75 precent gain in the opening minutes of trading in London to change hands at 3,500.0 pence each. However the stock has gained more than 15 percent in the last six months.
"Rio is still one of the most attractively valued major miners in the sector even after the stock's share price outperformance in recent months. 2013 looks set to be an impressive year for the miner, with its iron ore business expected to generate strong cash flow and increases in dividend," says Ishaq Siddiqi, market strategist at ETX Capital.