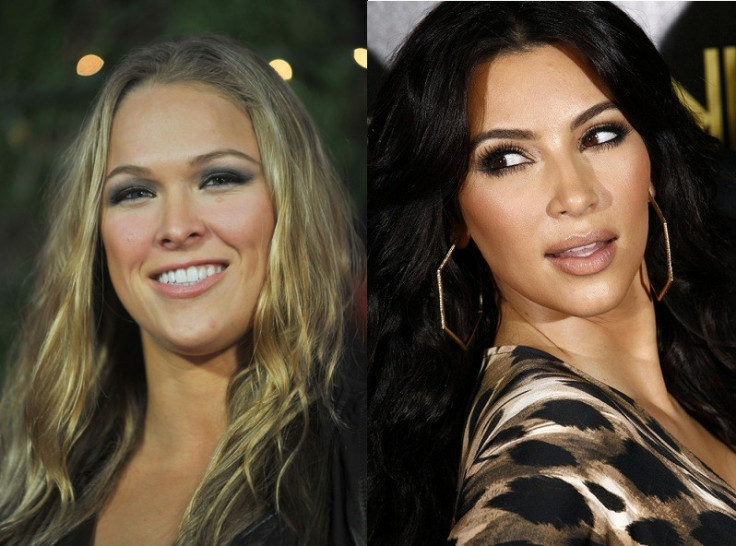 MMA fighter Ronda Rousey said she would beat up Kim Kardaahian because she does not like what she represents.
The 25-year-old Strikeforce bantamweight champion launched into a rant about the sex tape star while promoting an appearance in ESPN's "The Body Issue".
She told esnewsreporting.com: "I would beat the c**p out of Kim Kardashian.
"She's any girl who is famous or idolised because she made a sex video with some guy and that's all she's known for."
She said Kardashian was a "horrible" role model for young girls.
"She is selling Skechers to 13-year-old girls. I don't want some girl whose entire fame is based on a sex video to be selling Skechers to my 13-year-old little sister.
"That's the horrible kind of role model that I really don't want [my sister] to be around.
"Girls like Kim Kardashian are being pushed in my sister's face and it's just not healthy.
"[My sister] shouldn't need to have a role model like this."
Ironically, she chose an event organised to promote herself posing nude for ESPN magazine to express her views. Rousey is one of six athletes who will appear on different covers of the magazine's Body issue, which celebrates athletes' bodies.
She is the first fighter to appear.
Check out the video here: